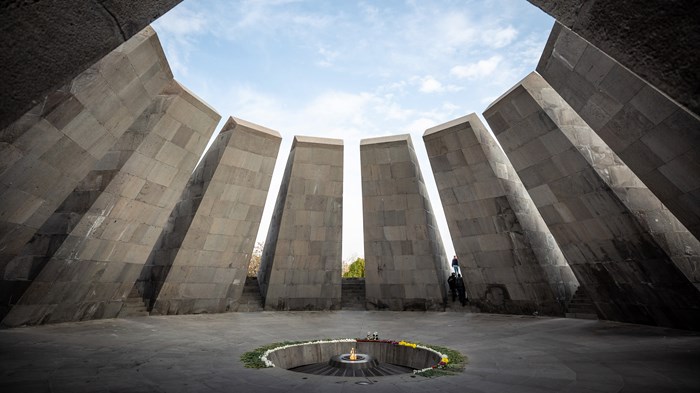 Image: Maja Hitij / Staff / Getty
Armenian Americans breathed a sigh of relief this week when the US House of Representatives overwhelmingly approved Resolution 296 to recognize the Armenian Genocide.
Around 1.5 million Armenians were killed between 1915 and 1923, as the defeated Ottoman Empire transitioned into the modern Republic of Turkey. Less than half a million survived.
The resolution also mentions the Greek, Assyrian, Chaldean, Syriac, Aramean, Maronite, and other Christian victims who lived in Asia Minor and other Ottoman provinces at the time.
If the House legislation is passed in the Senate and signed by President Donald Trump, the United States will be committed to commemorate the genocide, to reject its denial, and to educate people about it in order to prevent similar atrocities in the future.
But if Armenian Americans are finally pleased, the diaspora in the Middle East—much closer to the Turks and the lands taken from their ancestors—demurs.
"It certainly heals some small aspect of our century-long ...
1