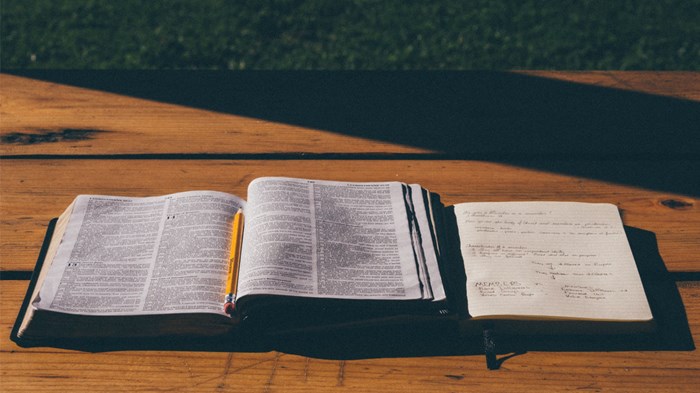 We are counting down the Top 40 articles in Leadership Journal's history, including this interactive one from 2008.
For some reason of late, I have become fascinated with the portions of the Bible we don't tend to read, passages like the story of Jephthah. Or how God was on the verge of killing Moses for not circumcising his son, and his wife stepped in, did what needed to be done, and tossed the foreskin at Moses' feet, and God let him alone.
I'm curious why one of my friends dismisses the Friday-evening-to-Saturday-evening Sabbath observance as "not for us today" but insists that capital punishment can't be dismissed because it's in the Old Testament.
I have become fascinated with what goes on in our heads and our minds and our traditions (and the latter is far more significant than many of us recognize) in making decisions like this.
What decisions? Which passages not to read as normative. The passages we tend not to read at all.
If we're all subject ...
1