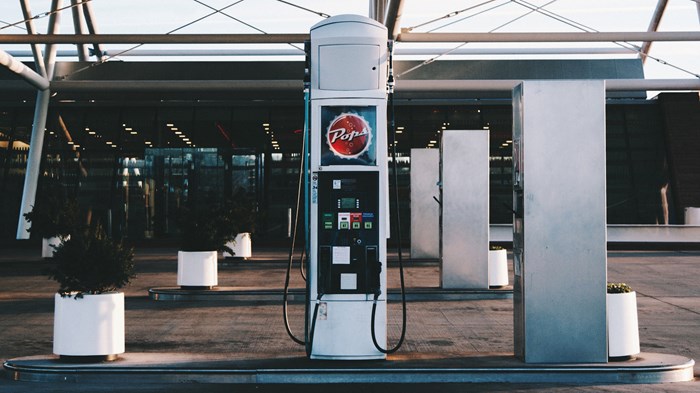 Image: Caryle Tylkowski / Unsplash
Malik Waliyani, the co-owner of a BP gas station that sits less than 1,000 feet away from Smoke Rise Baptist Church, was celebrating the eve of his brother's wedding when his father (and business partner) received an alert on his phone that the station was being burgled.
Police records show that burglars forcefully entered the BP gas station on July 11 at 3:24 a.m. Waliyani said he's not sure insurance will cover the damage the thieves incurred—they stole cash and various items and also damaged the store.
Over at Smoke Rise Baptist, the Reverend Chris George learned of the incident and discussed with his staff how they should help. The previous Sunday, he had preached on the Book of Amos, tying in a theme of "calling" to the fact "that something is broken in America and our calling is to be part of the solution," he said in an interview with The Local Church.
The church, a Cooperative Baptist Fellowship congregation of about 1,800 members, had already been discussing a desire to more intentionally engage their immediate community, rather than solely focus on overseas missions. So when the church heard of Waliyani's situation, the conventional response of "thoughts and prayers" was not enough of a solution to satisfy the church. They needed to help in a more tangible way.
In the week that followed, George wrote a letter to his congregation before the Sunday service. "In the story of the Good Samaritan, Jesus reminds us what it means to be a good neighbor," he wrote. "We have an opportunity to be a good neighbor to one in our own community that has suffered a setback. Malik does not need bandages for his wounds, but he does need support as he seeks to rebuild his business."
In his sermon July 17, George preached on the parable of the Good Samaritan, tying in Waliyani's situation as an example.
"At Smoke Rise, hospitality must be part of our spiritual DNA," he said in his sermon. "Hospitality teaches us that we cannot walk to the other side of the road; we cannot ignore the suffering. We can help our friends and family, but we must also help strangers, and we must treat those strangers like they are friends and family."
After the morning service, members of the congregation filed into the BP station, filling up their tanks and buying snacks and goods from the store. More than 150 people showed up, packing up the parking lot until no more cars could enter. Throughout the week, more came—and George estimates probably more than 350 churchgoers passed through the station. One even drove his car around town Saturday evening to empty his tank in preparation.
Waliyani, a practicing Ismaili Muslim who moved to the US from India 12 years ago, was amazed.
"This was a wonderful opportunity, because two large faiths of the world are connected by this incident, and we are united by this incident," Waliyani said. "Although there is a great financial loss that occurred to me and my family, fortunately we are connected with a great community around us that shares the same values of compassion and sharing with others as we do."
Their story has quickly gained widespread media attention, as New York Times columnist Nicholas Kristof tweeted out the local newspaper's report and referenced the incidents in his August 13 column.
"Good people, like the members of Smoke Rise Baptist, are reweaving our nation's social fabric even as it is being torn," he wrote.
But this story is hopefully just the beginning. Waliyani and George want to build even larger, stronger bridges in their community. Both realize that interfaith cooperation meets at the most basic level: "We are all humans before we are Christians or Muslims or Hindus," Waliyani said.
But they are also aware of the challenges to the interfaith connection they have found. Although there shouldn't be significant barriers when people truly want to work together, as Waliyani observed, many people are just too busy to build intentional relationships. Yet the relationship with the church gave him "hope that this world can be a better place, or we can improve the relationship not based on color, creed, or race," he said.
Smoke Rise has already begun working toward similar relationships: they host a Jewish congregation in their building that meets during the week.
"We've discovered that interfaith conversation is not a threat to our faith, but rather enhances our faith," George said. "We understand better when we believe by learning what others believe."
He added that sustainable relationships with "others who are not like us" is the most difficult challenge in interfaith work.
"Single acts of kindness are great, but genuine love is not episodic," he said. "This outreach to our neighbor must be more than a Sunday afternoon activity. It must be the catalyst for the formation of authentic relationships which build and strengthen community."