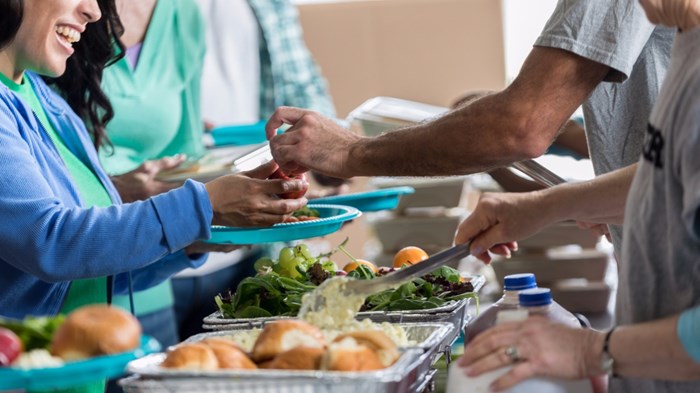 "Medium or rare?" asks the smiling chef as he raises his slicing knife. The aroma of succulent roast beef fills the air, mixed with the wafting of fresh waffles and omelets. Families move through the food line and sit down to eat and fellowship with other families. A late breakfast at a local country club? No, it's Sunday brunch at Prestonwood Baptist Church in Plano, Texas. This same scene is played out at a number of other churches across the country.
Prestonwood Baptist is a leader among churches in food-service ministry. Eddy Espinosa, director of food services at Prestonwood, sees food as a tool to encourage people to check out the church. According to Espinosa, the average American eats 3.5 meals out a week. By offering high-quality meals, the church's food service becomes a magnet as members invite friends to dine.
Locals with little interest in a worship service often will show up to help with local community events held at the church. Even businessmen, who may ...
1