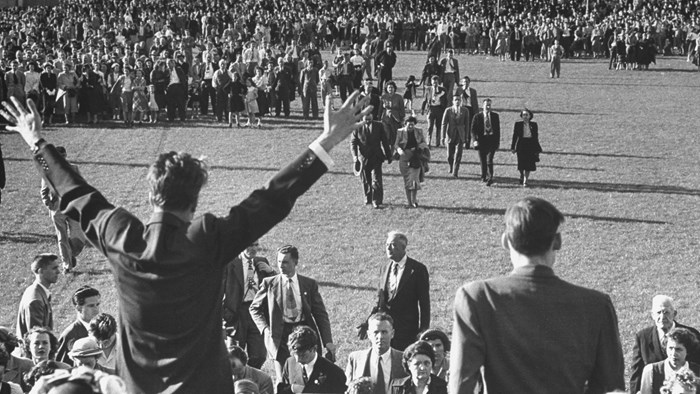 Image: John Dominis / Getty Images
An evangelist came to town when I was just a freshman in high school. He needed an organist. So my pastor made arrangements for me to help out.
"When I get to the end of my sermon," the evangelist told me, "I'll start to move my fingers like this." He wriggled his fingers like a mass of night crawlers in a bait can. That was the cue, he explained, for me to begin to play some comin'-to-Jesus music very softly and tenderly—and to gradually increase the volume as he turned up the emotional pitch of his invitation.
I had sat through many altar calls before. But now that I was part of the team, I learned just how well engineered these invitations were. We carefully followed a precisely formulated sequence designed to move people out of their seats and down the aisles.
In 1969, Billy Graham came to Angels Stadium in Anaheim, California, when I was a fresh-out-of-college youth pastor. I decided to take a dozen or so teens to hear Graham preach.
When we eventually ...
1