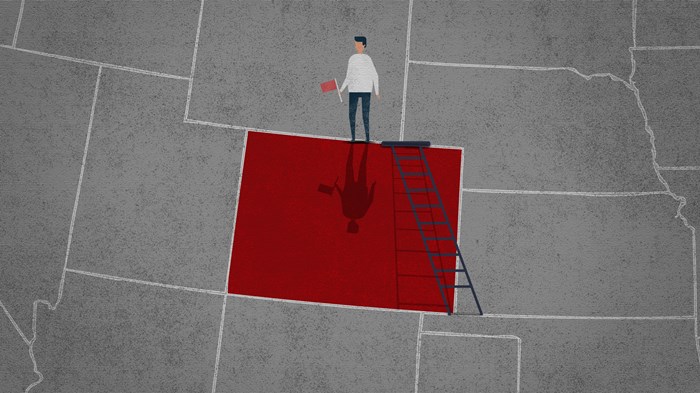 Image: Illustration by Rick Szuecs / Source image: Envato
Llevo la tierra en mi sangre." I first heard Keith Clerihue say those words while he was dying of cancer. He would leave behind a young wife and two boys, and also this mantra for my life: "The dirt is in my blood." The mantra resonated inside of Keith because he was an anomaly in the city of Denver: a fourth generation Coloradan. His words invited and challenged me to know myself and the sacredness of the places I've lived that flow through my veins.
Sometime later, I went on a retreat with a group of pastors from Denver outside Jefferson, Colorado, a small town below Kenosha Pass in what looks like a postcard of our beautiful state. Late the first night a friend asked why I had served at the same church in Denver for over 25 years. I answered, "The dirt is in my blood."
"Your blood is in the dirt," he replied, rearranging the words with a new meaning. Tears pooled in my eyes. My friend diagnosed my love for the people and place I pastor and ...
1