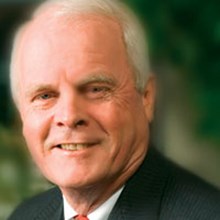 Gordon is Chancellor of Denver Seminary where he also served as interim president from 2008-09. He is Pastor Emeritus of Grace Chapel in Lexington, Massachusetts, and Editor at Large of Leadership Journal.
He has written more than 12 books and co-authored others with his wife, Gail, including Ordering Your Private World, Secrets of a Generous Life, Renewing Your Spiritual Passion, Mid-Course Correction, and A Resilient Life.
Gordon and Gail have two children and five grandchildren.