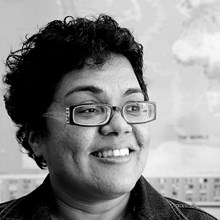 Renee is the communications director for Canadian Baptist Women of Ontario and Quebec and the editor of its award-winning magazine LIVE.
Prior to this she served as administrative pastor at Convention Baptist Church in downtown Toronto.
Renee has a passion for leading worship, which she does in a variety of contexts, including leading two-hour prayer/worship sets once a month at churches around Toronto.
She also enjoys spending time with her husband and son.