June 14, 2021
Leading Staff Through a Crisis
Our series on pastoring during a pandemic crisis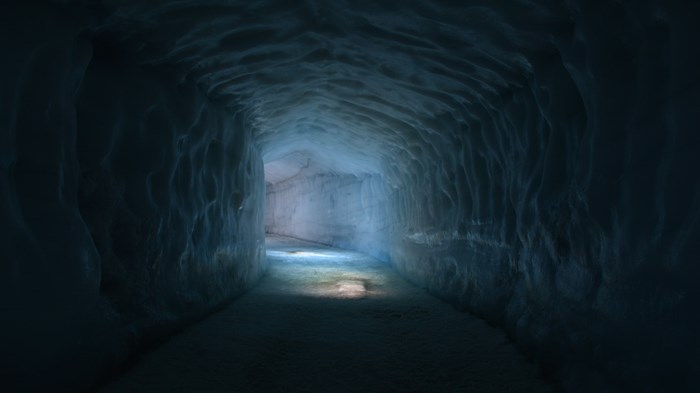 Leading Staff Through a Crisis
"Ok, last item on the agenda. Let's talk through what we are going to do if the Coronavirus starts to impact our area." Our staff had spent three hours in our semi-annual planning meeting, imagining what the next year might hold for our church. As the meeting wound down, this last-minute addition to the agenda was little more than an afterthought. We had no idea that those final 10 minutes were the most valuable of the entire morning. A few days later, we put our emergency plan into action and began the year-long challenge of guiding our church through the pandemic.
As 2020 began to unfold and one crisis gave way to another, I leaned on our small church staff like never before. Time after time, I drew strength from their diligence and was inspired by their creativity. But I also learned that leading staff members through a crisis requires intention.
Pastor the Staff
When crises arise, as pastors, we tend to give the bulk of our attention to the congregation and expect the staff to do the same. After things calm down, we debrief and evaluate. This approach usually works for short-term emergencies. But when a crisis lasts for weeks or even months, attention must be given to pastoring the staff. They, too, are members of the church family. Like the rest of congregation, they need the loving support of a pastor to encourage and care for their spiritual health as they serve the church in times of turmoil.
One simple way I tried to be more intentional with our team was through regular check-ins with each staff member. Usually this meant grabbing a cushy seat in their office and asking questions. "How are you doing? What's on your mind? What's going on with your family?" Taking an unhurried pace, these general questions started the conversation and left room for deeper dialogue. Regular, informal chats helped me gauge the concerns and overall mindset of the men and women on our team.
Next, to shepherd our staff, I am learning to tailor my approach to the needs of the individual. We see this practice in Paul's ministry. His letter to Titus consists of direct instructions without the tender exhortations and tone [1] found in 1 Timothy, but he describes both as "true son(s)."[2] Similarly, my approach to individual staff members must be shaped by their unique needs and personalities. Some of our staff need to talk through a problem; others need to process it on their own, first, and discuss it later. Some needed to know the "why" behind a project, while others mostly focused on the "how." Pastoring the staff means learning how to care for each individual. This is true at any time, but its importance is multiplied in a crisis.
Another vital practice for pastors in a crisis is encouraging and modeling healthy boundaries for your staff. When you have a team of passionate and dedicated men and women who care deeply about the church, the perceived urgency can push them into unhealthy rhythms, crowding out life-giving relationships and hobbies. The pastor must give staff members permission to guard their own well-being and lovingly push them to do so. Also, the pastor should set an example for how to juggle the competing demands. When my children moved to remote learning in the early months of the pandemic, I began taking an additional day at home each week. As I explained this to our staff, I also urged them to look for any adjustments they could make to better balance their responsibilities at home and at work.
A final tip for pastoring the staff through a crisis: trust them with the truth. In the early days of the pandemic, most leaders experienced high stress levels around the possibility of budget cuts and lay-offs. Later, other issues arose about reopening procedures, how to care for disgruntled members, and even how to gauge "success" in the new paradigm. With each of these concerns, I had to resist the inner urge to gloss over reality in an attempt to shield our staff from pain. Sometimes pastors feel the need to avoid hard conversations or to spin the facts in a positive direction for the sake of morale. But this erodes trust between pastor and staff, and it fails to consider how the Holy Spirit works through discomfort to make the women and men on the team more like Jesus. Pastors model Christian hope for the staff not by avoiding the hard truth, but by facing it head-on while pointing toward God's faithfulness.
Pastor with the Staff
In a time of crisis, pastors must also welcome the opportunity to pastor with the staff. Wise pastors recognize gifted men and women on the church staff as partners in shepherding God's people. After all, the Apostle Paul served the Church as part of a team. He traveled with Barnabas, Silas, and Timothy. He worked alongside Priscilla and Aquila. He composed letters with Sosthenes, employed scribes like Tertius, and charged others like Phoebe to deliver and read and teach his letters. If anyone understood the value of partnerships, Paul did. His example should inform how pastors work with the staff to serve the congregation.
One way to pastor with the staff is by solving problems together. In times of chaos, challenges keep popping up like a never-ending game of Whack-a-Mole. Solutions sometimes seem elusive, and the speed of it all can be disorienting. Sharing the load with a capable and gifted team cuts down on decision fatigue and half-baked thinking. When you gather women and men of different backgrounds, perspectives and abilities to work through a problem together, you gain the benefit of their pooled wisdom and expertise. Team members are refreshed by the synergy of pursuing a common goal, and the Holy Spirit's guidance is often discerned with greater clarity.
Another way to pastor with the staff is by encouraging experimentation. Sometimes in a crisis, a pastor's first impulse is to "steady the ship," to reduce risk and to minimize possible losses. This is wise to a degree, because we must consider the magnified impact of our actions upon the church family during tumultuous times. But when we attempt to control every decision and outcome, our fear stifles the efforts of those around us. Doing so implicitly teaches the staff not to bother seeking God's direction, because the pastor gives all the directions. This is not the model Paul taught in 1 Corinthians 12. A far better way is to encourage responsible experimenting, where gifted men and women are empowered to seek new ways to serve the congregation in ever-changing circumstances. Pastors should model how to celebrate the wins and learn from the losses. Both will come, and God uses both successes and failures to work in us and through us. Encouraging experimentation ultimately fosters the development of the staff and the flourishing of the church.
Finally, as you pastor with the staff, be sure to highlight their efforts. In Philippians 2, Paul urged the believers to honor people like Epaphroditus, one of their fellowship who had served Paul at great personal risk. As mentioned earlier, Paul named co-workers in many of his letters. This reveals Paul's view of the church as a body, where every part matters. When pastors call attention to the men and women who serve on the staff, it models a healthy ecclesiology for the congregation. Calling attention to the contributions of the staff team erodes the myth of the Great Pastor that can develop after a church weathers a crisis. Instead, it upholds the vision of the Church as a body made up of many necessary parts, with King Jesus alone as the Head.
Dr. Doug McPherson is the Lead Pastor of Mayfield Road Baptist Church in Arlington, TX. He earned a Doctor of Ministry in New Testament Context in 2018 from Northern Seminary. A self-proclaimed gym rat, Doug enjoys working out, spending time with his family, and drinking strong coffee.
[1] For example, 1 Timothy 1:18-19; 4:6, 12-16; 5:23; 6:11-16.
[2] 1 Timothy 1:2; Titus 1:4.
Jesus Creed is a part of CT's Blog Forum. Support the work of CT. Subscribe and get one year free.
The views of the blogger do not necessarily reflect those of Christianity Today.