November 2017
5 tips for co-laboring for the kingdom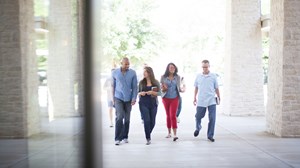 Image: Lightstock
Gender plays a significant role when we talk about how women and men can lead well together in the church and workplace. As a lead pastor of a church and a program director at a seminary, I have come to see that it is both an opportunity as well as a challenge to co-labor with men in leadership. It doesn't take long to realize that we will never be done learning to do ...
continue reading
---
3 ways to help get your ideas across when you're working with men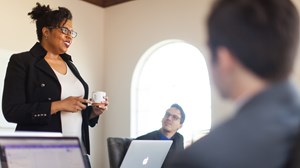 Image: Lightstock
Admittedly, I am small in stature, have a high-pitched voice, and appear very feminine. As a result, I often go into meetings with men—especially powerful men—with a persistent fear that I will not be heard. Or, a fear that if I am heard, my ideas will be dismissed as unimportant—or even childish—because of my demeanor.
Early in life, I adopted the description ...
continue reading
---
Recognizing, addressing, and helping others deal with transference.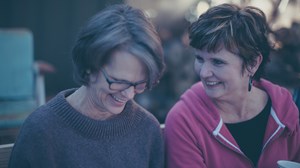 Image: Lightstock
We were in the second week of a five-month discipleship program when one of the participants casually said, "I can't tell you how much you remind me of my mother." I knew she was not giving me a compliment because moments before, she had shared in great detail how difficult her family of origin was.
As the group continued, it became clear Karen* still followed ...
continue reading
---
Releasing the desire to be right, even when you've been wronged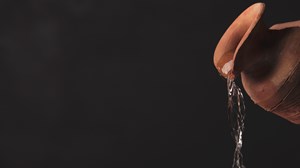 Image: Lightstock
It's one of those days that becomes etched in your memory―completely against your will. Try as I might to focus on the chubby legs of my two-year-old toddler scurrying around my ankles as we navigated the petting zoo, my mind was racing. My breath felt short and my heart beat erratically.
I felt the need to scratch a nagging itch―an odd sensation―relentlessly screaming ...
continue reading
---
How to become women who embolden rather than undermine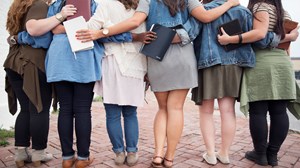 Image: Lightstock
Several years ago I endeavored to write a Bible study on the Sermon on the Mount for several hundred women. The Bible study was a labor of love, passion, and joy. When the books arrived for us to distribute to our three hundred or so women, it felt like Christmas morning. Almost all of the women were just as excited as I was because many were on the editing and writing journey ...
continue reading
---
The story of Juana Ines de la Cruz reminds us that God instills passions within us that he can use for his glory.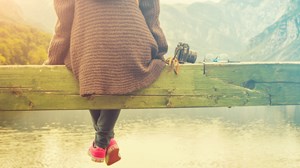 Image: iStock
My Bible teachers never read us the tale of Juana Ines de la Cruz, the feisty Mexican girl with one sustaining passion: knowledge. At three, Juana persuaded her older sister to teach her to read and write. By six, Juana had heard that in Mexico City there was a college where they studied the sciences, prompting Juana to hatch a plan. "I began to slay my poor mother with ...
continue reading