Minding the Thigh Gap
As digital "thinspiration" fuels our culture's body obsession, the church can offer help.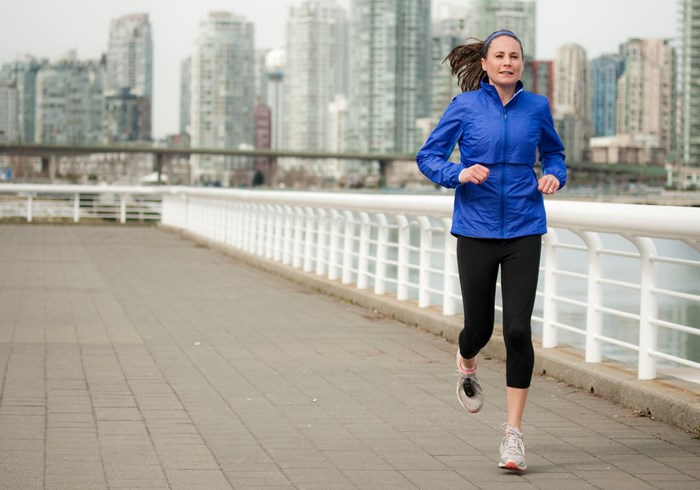 Image: lululemon athletica / Flickr
The latest teen body obsession, pictured repeatedly on blogs, Pinterest, and Tumbr pages, focuses in on the shape of a woman's legs, and more specifically, the space between her thighs. Their headlines champion the thigh gap as sought-after and aspirational ("Three ways to get a thigh gap," "Models share secrets of how to achieve the thigh gap," "Thigh gap workouts").
It's the latest shape for online thinspiration. For years, thinspo messages have abounded on the Internet, using motivational phrases, photos, extreme dieting, and sometimes drastic measures to urge girls to achieve thin enough legs to leave a space between their thighs.
In some ways, it's the same as always. Through the ages, girls and women have felt the pressure to fit certain body types. But now, as the thigh gap shows us, that pressure gets illustrated and spelled out for them in an onslaught of images on social media. The subliminal message becomes explicit as young women look at pictures and headlines that prompt, encourage, and demand they look a certain way.
While the media does not cause eating disorders, our thin-obsessed culture injects various diet tricks into young minds. And when used as an emotional coping skill by young girls, dieting can lead to unhealthy eating behaviors and eating disorders.
Eating disorders are not a fad, phase, or lifestyle choice. Even the "trendy" thigh gap isn't new. I stood in an arena cheering on my college ...
1