The Good, the Bad, and the Terrorist
Searching for an explanation for evil.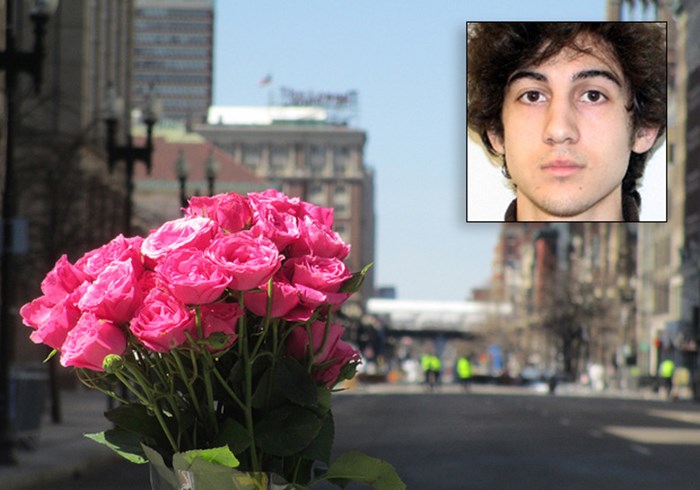 Image: Craig A Michaud / Flickr | FBI
In the weeks since two bombs went off near the finish line of the Boston Marathon, we've learned much about the two young men first introduced to us as "Suspect 1" and "Suspect 2" in blurry images released by the FBI. The ongoing investigation into the lives of Dzhokhar Tsarnaev and his now deceased brother, Tamerlan Tsarnaev, have revealed detail after detail about their family, friends, education, hobbies, travels, religious practices, politics, and personalities. But no degree of in-depth reporting or FBI investigation will be able to answer our biggest question: What makes someone commit such unimaginably evil acts?
That's what we really want to know. What terrible things could've burrowed deeply into Dzhokhar's soul? What horrors drove him and Tamerlan to unleash a nightmare reality upon the innocents of Boston? The questions loom larger for Dzhokhar, the surviving younger brother, now in a prison medical facility. By all accounts, he was a ...
1