Who You Calling Brusque?
Speak boldly and carry a red pen: A fellow female editor on Jill Abramson's firing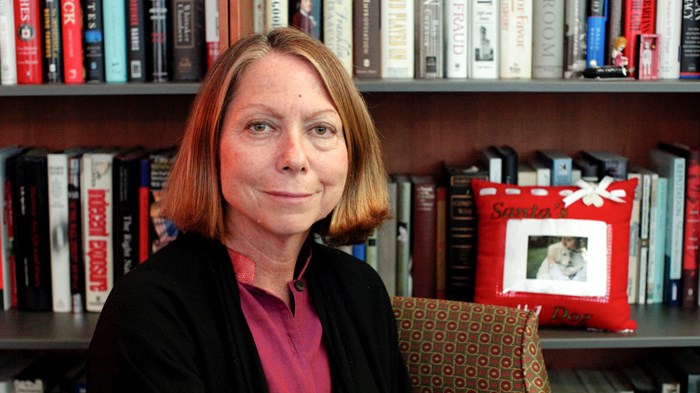 Image: Kena Betancur / Reuters
One morning in spring 2007, Jill Abramson was crossing 44th Street in Manhattan when a delivery truck turned the corner and ran over her foot. After stitches, blood transfusions, and a titanium rod placed in her femur, Abramson left the hospital having secured her spot as one tough woman in the journalism world.
Or is that "brusque"?
Or "trailblazing"? Or "polarizing and mercurial"? Or "confident"? In a culture confused about women leaders, we've had trouble landing on the right Abramson Adjective.
These words are among the many used last week to describe The New York Times's first, now fired, female executive editor. For a newspaper that's struggled to retain women leaders, Abramson's 2011 appointment rang of historic import. "The Times is a place where truck-size egos constantly careen past newsroom cubicles and down the aisles," wroteSlate's Jack Shafer, referring to her accident. "Her superheroine powers ...
1