Raising Jesus Kids
Hint: It's not about having all the right answers.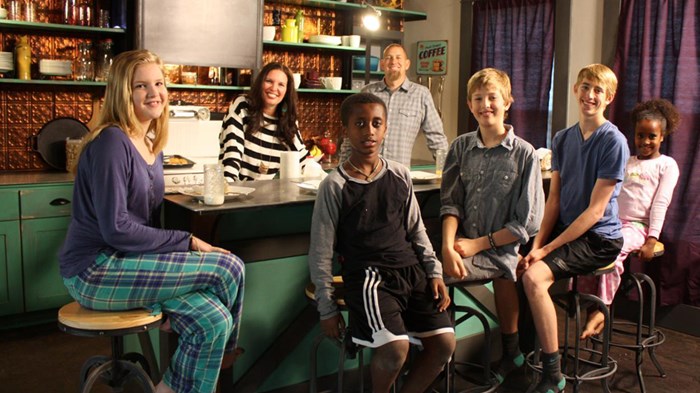 Image: AMY MELSA PHOTOGRAPHY
I grew up immersed in typical Christian culture: heavy emphasis on morality, fairly dogmatic, linear, and authoritative. Because my experience was so homogenous and my skill set included Flying Right, I found wild success within the paradigm. My interpretations were rarely challenged by diversity, suffering, or disparity. Since the bull's-eye was good behavior (we called it "holiness"), I earned an A.
But as I careened into adulthood, my firm foundation endured some havoc. I noticed very few of my Third Day Acquire the Fire Disciple Now Weekend Mercy Me compatriots sticking with church after high school, all of whom had been "on fire" just a few short years before. Because I chose a small Baptist college, my youth group environment was preserved in a collegiate setting and I remained confused and slightly betrayed by the mass exodus of my friends. My own spiritual tension was delayed and I didn't understand the migration until later.
The Bad News
Here is where this gets real for us mamas: this is absolutely the trend. Ranier Research found that nearly three-quarters of American youths leave church between ages 18 and 22, while the Barna Group estimates that by age 29, 80 percent of the churched population will become "disengaged" with church culture.
That's 80 percent. Gone.
These are our kids.
The mechanism is not holding. Religion is leaving young adults disinterested at best, hostile at worst. It must be ...
1