Overcoming the Old Divide
When loving your neighbor means loving the church.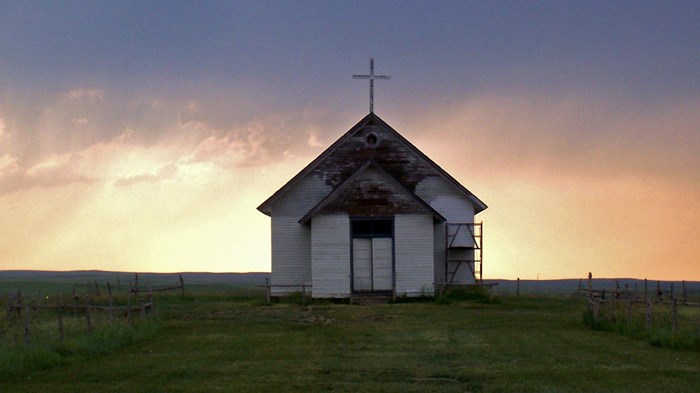 Image: Kelley Boone / Flickr
Some time back, I told myself that I would like to enjoy a very small house on an acre so we could learn the metaphors of the seed. So I opened the computer, and in the search box, I filled in some blanks, a low dollar number, and narrowed the search by acreage. One single property fit the bill. It was a tiny ranch house with hardwood floors, an acre with a huge garden, a vintage kitchen, and rows of fruit and nut tress. I emailed the link to Seth, and within a day we visited the little green house, the only house we considered. We made an offer, and the offer was accepted. We moved there about six weeks later without a hitch.
This little piece of land felt like home before I made it five feet into the living room. It smelled like my Mama Lois's house, like coffee and cake tins and ripe fruit. The attic fan reminded me of my grandmother. The pecans hulls' tannins told my nose right away that I was home, as much as I could understand it.
But when I realized that the huge back yard bled into the church parking lot of a tiny Church of Christ congregation—a congregation like the one of my youth—I cried, and I knew Jesus was very present in my thinking. He was all over me, like the jab of a brother and a loving kiss at once. I felt the nudge of a pair of commandments: "Love the LORD your God with all your heart and with all your soul and with all your strength," and "Love your neighbor as yourself." How I act out everything I ...
1