What Does Racial Reconciliation Look Like Before, During & After Crisis?
Partners of the Humanitarian Disaster Institute share their expert insights.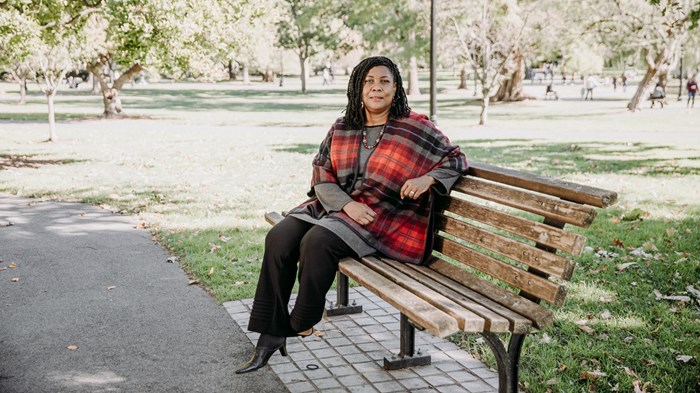 We're often asked at the Humanitarian Disaster Institute for resources on serving and ministering to people in crisis. And, as the first faith-based academic research center in the U.S., we have a lot of these.
You can check our website for all kinds of resources, including books, tipsheets, free videos, white papers, and journal articles. One particular resource that many have found helpful is Spiritual First Aid, a method we developed for carefully assessing needs of various kinds after trauma. You can get certified in SFA, or watch this year's SFA Summit for free.
We're also often asked about resources for learning about racial reconciliation. And we've also collected quite a few of these, since racial injustice carries much destruction and trauma for victims.
For anyone on a lifelong journey to deeper understanding and empathy, think of each writer listed here as a starting point. Nearly every one of them has a book, a publication or a podcast. Buy these and subscribe to these. Add their wisdom to your social media lists, and donate to their organizations. Jesus' story of the Good Samaritan is inherently a story about race. (You might even call it a roadmap toward racial justice.) Doing good, better means refusing to look the other way.
In the aftermath of the Atlanta shooting, leaders comment on the Christian nationalism and casual racism plaguing our churches. Asian American Christians, in spite of the diverse languages spoken and cultural backgrounds, are bound together with other believers by their shared spiritual adoption, yet are left feeling at times like "forgotten siblings or long-lost cousins." What do these cherished brothers and sisters in Christ need from the church in order to experience spiritual wholeness and unity?
Dr. Nicolette Louissaint, Executive Director of Healthcare Ready, provides an overview of what problems we face, and in particular what problems minorities face, post-pandemic and what churches can do to mitigate these effects. Dr. Louissaint addresses issues of inequity compounded by disaster. This conversation is eye-opening to say the least, particularly for people in positions of power and privilege. (Start listening around the 20:00 mark)
Dr. Theon Hill, Dr. Alvin Sanders, Dr. Nicolette Louissant & Marcus Coleman discuss the intersection of race and trauma in the aftermath of disaster. What is the church's responsibility in bringing healing? What role does self care play in restoration? How does COVID-19 contribute to racial disparities? These questions and more are answered in the webinar.
In this interview, Genelle Aldred well articulates the need to pursue unity differently, not by trying to persuade someone to your own view but by seeking solutions. Read on to learn about how we can become less polarizing in our approach to justice.
The book Becoming All Things: How Small Changes Lead to Lasting Connections Across Cultures by Michelle Ami Reyes challenges readers to reevaluate their cultural lens to reveal unconscious biases. This review by Laura Finch cautions those who are interested in reading to be prepared to experience some discomfort in the marathon to reconciliation but also to choose courage to finish the race.
Sheila Wise Rowe, author of Healing Racial Trauma: The Road to Resilience, explains how racism leads to collective trauma among minorities and wounds not taken seriously. The need for healing is urgent, and if we have not been taking seriously the wounds of racism, then we must start right away.
For Black History Month 2021, Dr. Peniel Joseph—a prominent scholar on race issues—sat down with the Better Samaritan podcast to discuss Dr. Martin Luther King, Jr. Dr. King's sermon, "On Being A Good Neighbor," richly connects the parable of the Good Samaritan with black history in the U.S.
People who are multiethnic often struggle to answer the question, Who are you and where are you from? But Chandra Crane describes mixed believers as the very embodiment of reconciliation and God's goodness! The blend of racial heritages celebrates what Christ accomplished on the cross--the joining of diverse peoples of faith to himself.
In the midst of racial tension and conflict, many Christians do little to nothing to ease the suffering of those who are hurting, suggesting instead that people turn to Jesus and focus on the gospel. Michelle Ami Reyes calls us to deepen our understanding of the gospel and care about the wellbeing of minorities who are experiencing poverty and racial trauma.
In this webinar, we hear from members of the Asian American Christian Collaborative (Nikki Toyama-Szeto, Juliet Liu, Michelle Ami Reyes, Gabriel J. Catanus & Raymond Chang) about how to respond to racism with truth and seek gospel-centered restoration. They respond to questions such as, What would it look like if the church acted on its calling to love all people? and exhort believers to listen to and support marginalized members of their congregations.
Having read and listened to these experts on race and ministry, what's your reaction? Send us your feedback.
The Better Samaritan is a part of CT's Blog Forum. Support the work of CT. Subscribe and get one year free.
The views of the blogger do not necessarily reflect those of Christianity Today.