Understand, Pray, and Give: One Humanitarian's Response as Her Home Country Faces Increasing Violence and Hunger
Haiti's problems seem intractable and discouraging. But people are suffering, so we can't turn away.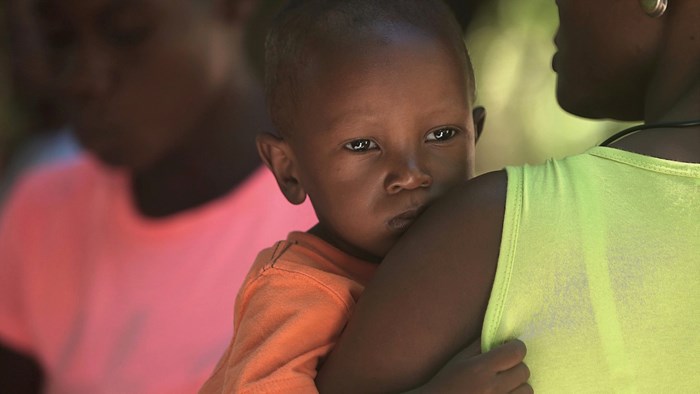 I was born and raised in Haiti and immigrated to the United States as a teenager. I returned to serve and live in Haiti after the devastating earthquake of 2010, until the violence and unrest came knocking too close to home.
The decade after the earthquake was one of the best decades for Haiti during my lifetime, because in the midst of the struggles there was also widespread hope for change.
Fast-forward to today: Haiti is dealing with its worst violent (yet silent) years, and the memories of how this began right before my eyes have come flooding back.
From a distance, the problems can seem intractable and discouraging. But people are suffering, so we can't turn away. What I've learned during the last two years in HDI's M.A. in Humanitarian and Disaster Leadership program is that when we want to help people in difficult situations, we should: understand the context; discern the best practical steps to help; and join together in a community of support for those who want to see God's Kingdom come on earth as it is in Heaven in places like Haiti.
So before we discern practical ways to help, I'll share a bit of context.
What are Internal Displaced Persons (IDPs)?
At the end of 2021, some 53.2 million people around the world were internally displaced due to armed conflict, generalized violence, or human rights violations, according to the Internal Displacement Monitoring Centre (IDMC). Internally displaced persons (IDPs) have fled their homes due to violence and insecurity but remain within their own countries. In Haiti, people are having to flee their homes, which is a humanitarian crisis.
How did it begin?
Since 2018, violence has been spiking to a new level in Haiti. Before 2018, many factors had been brewing and affecting Haitians' daily lives on a deeper level. It was just a matter of time before the lifelines gave way to the realities of a failed state. From unresolved crises, one after another (such as the fall of the Duvalier regime in 1987 and the devastating earthquake of 2010), it seemed as if it was a matter of time before the chaos spread to the country's streets. As I lived in Haiti during this time, security became a significant concern to my team and me. Gangs were already making waves in numerous cities and neighborhoods nationwide before an historic uproar on July 5-7, 2018.
Combined with acute poverty, leadership, political, and economic crises fueled the uprising of violence in the country. As one can imagine, the already-crippling country was understandably alarmed. The World Bank released a report explaining the process and complexities of subsidizing fuel for Haiti. At that time, the Prime Minister of Haiti announced prices "would go up by 38 percent for gasoline, 47 percent for diesel, and 51 percent for kerosene" (NPR.org). The government's unfortunate decision to raise fuel prices allowed the gangs to block main roads, burn tires, and vandalize businesses across the country, especially in Haiti's capital, Port-au-Prince.
What is happening now?
In 2020, COVID-19 added even more pressure to the fragile/non-existent infrastructure. As reported by IOM in 2021, the number of people leaving heavily violent neighborhoods began to be taken seriously. In June 2021, the unsolved issues impacted the country's politics and marked a turn in the violence and the beginning stages of the displacement of tens of thousands of people. The horrific assassination of President Jovenel Moise on July 7, 2021 resulted from the chaos overtaking the country. Without a president and trusted government officials, the country has been experiencing unprecedented insecurity, with gangs controlling zones in and out of Port-au-Prince.
Subsequent violence has included kidnappings, murders, and violent takeovers of people's homes by gangs. Child mortality rates and malnutrition have increased to immeasurable numbers; violent rapes are used to instill fear; cholera is killing children under the age of 5 at an alarming rate; and more. The UN has been doing its best to send aid to the most vulnerable amid this crisis; the World Food Programme provided more than 100,000 people with emergency assistance in the metropolitan area in 2022" (UNNews.com).
As of August 31, 2022, in the zone surrounding the capital, "87,895 individuals have been displaced by gang violence, including 21,684 in 36 spontaneous sites and 66,211 in 160 host communities/neighborhoods" (iom.int). Due to the enormous challenges of collecting data in Haiti in general, especially with the current conditions, numbers are often underrepresented in surveys. It is believed by Haitians living in Haiti (trusted family members and colleagues) that the number of people fleeing their homes is well over 150,000.
Family members living in the country are testifying that both neighborhoods in the surrounding areas in Petion-Ville, Laboule, Fermathe, and Fort-Jacques, and the worst slums of greater Port-au-Prince are experiencing unbelievable fear and food shortages due to the astronomical rise in inflation, as well as lack of electricity and basic necessities and health care. (Shattered Hopes of the Haitian People, a recent OCHA report with testimonials, paints a dark picture of the catastrophic situation.)
What can I do? It seems overwhelming.
First, pray. Prayer is the most effective weapon available as children of God. I would lie if I said we could go in and "save" Haiti. Many have tried, and many have failed. We honestly can't, but our Lord can. Our responsibility is to love God and my neighbor. As Jesus said in Mathew 22: 37-40, the greatest commandment is, "'You shall love the Lord your God with all your heart, and with all your soul, and with all your mind.' This is the first and greatest commandment. The second is like it, 'You shall love your neighbor as yourself [that is, unselfishly seek the best or higher good for others].' The whole Law and the [writings of the] Prophets depend on these two commandments."
I often feel overwhelmed by the news of horrific acts of violence in Haiti, but I am reminded of my duty as a child of God: to love God and to love His people. I have asked the Lord for mercy for my brothers and sisters in Haiti, and mercy for the gang leaders who terrorize people (I used to ask the Lord to rain fire and brimstone on them). As I grow closer to the Lord, He has changed my heart to ask for mercy for my people and show the love of Christ to the best of my abilities.
Pray specific prayers like for the acute famine, care of children, pregnant women needing care, hospitals to reopen, and for the Lord to send others to be His hands and feet to love our brothers and sisters.
Second, give. A record 4.7 million people are facing acute hunger, including 1.8 million people in the Emergency phase (IPC). For the first time ever in Haiti, 19,000 people are in the Catastrophe phase, phase 5 (UNHCR). You might be able to donate money to help.
Also, immigrants, refugees, and asylum seekers bring many traumas and cultural norms. A lot of love, patience, and unlearning are needed. Perhaps you can donate your time and talents.
However you feel called to give, seek out trusted and reputable charities to partner with, so that you do no harm.
Of course, the biggest need is systematic change. What the people of Haiti are facing is too much. So my prayer is also that those who feel led by the Lord are able to do what is needed to create lasting systemic change—and lasting hope—for the people of Haiti.
Djougine St-Hilaire has served for years in humanitarian work. She recently graduated with a Humanitarian and Disaster Leadership MA from Wheaton College. Djougine was born and raised in Haiti and immigrated to the United States as a teenager. Growing up in the Church, she has served and loved people from all over the world. She is a Global Executive Operations Leader with specialized experience in strategic project & program management. Connect with Djougine on LinkedIn.
The Better Samaritan is a part of CT's Blog Forum. Support the work of CT. Subscribe and get one year free.
The views of the blogger do not necessarily reflect those of Christianity Today.