November 19 (ENI)—Churches and ecumenical organizations have expressed deep concern for the plight of Chechnya's civilian population as Russia continues its massive campaign to suppress what it describes as the terrorist threat from the mainly Muslim republic.
At the same time, the Russian Orthodox Church, the church closest to the conflict, has endorsed the Russian government's military campaign in Chechnya. The church's leader, Patriarch Alexei II, said that his church supported the "anti-terrorist aims" of the Russian state authorities. But he also called on the authorities to "pay exceptional attention to the needs of the civilians".
The virulence of Russia's campaign—which is aimed at putting a stop to a conflict that has caused Moscow major problems over the past few years—has prompted criticisms from Western governments and international organizations, especially regarding the treatment of tens of thousands of civilians who are fleeing the military action in Chechnya.
"Profound concern" at the Russian intervention was expressed in a joint statement released on 16 November by two major ecumenical organizations in Geneva, the World Council of Churches (WCC) and the Conference of European Churches (CEC).
According to the statement, the general secretaries of the WCC and of CEC have written to Patriarch Alexei, head of the Russian Orthodox Church, deploring "the disproportionate and irresponsible use of force employed by the Russian military forces, which is contributing to a humanitarian crisis of the utmost seriousness". (The Russian Orthodox Church, which plays a key role in public life in Russia, is the biggest member church of both the WCC and CEC.)
In their letter, the two general secretaries "acknowledge with gratitude" ...
1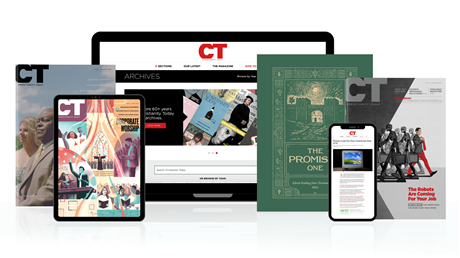 Find hope and historical insight. For a limited time, explore 60+ years of CT archives for free!
Daily devotions from Timothy Dalrymple during this pandemic.
Hundreds of theology and spiritual formation classics from Philip Yancey, Elisabeth Elliot, John Stott, and more.
Thought journalism that inspires you to think more deeply about your faith.
As Moscow Continues Attacks Churches Speak Out for Chechen Civilians
As Moscow Continues Attacks Churches Speak Out for ...