CHICAGO (BP)—A number of Southern Baptist Convention (SBC) leaders disagreed yesterday with an assertion by the Council of Religious Leaders of Metropolitan Chicago that "hate crimes" might result from an SBC evangelistic outreach in Chicago next year.
"We're not going there with antagonism in our hearts. ... In fact, the contrary," said Herb Hollinger, the SBC Executive Committee's vice president for convention news, in an Associated Press story distributed nationally reporting on a November 27 letter from the Council of Religious Leaders of Metropolitan Chicago to SBC President Paige Patterson.
In the letter, the Chicago religious leaders ask Southern Baptists to "enter into discussion with us and reconsider your plans" for an SBC "Strategic Focus Cities" evangelistic initiative in Chicago next year.
Hollinger told the AP, "We have a message that we think will bring encouragement and hope to people."
James M. Queen, executive director of the Chicago Metro Baptist Association, told Baptist Press that the Strategic Focus Cities emphasis for Chicago will demonstrate "acts of love," helping local Southern Baptist churches with block parties and other supporting activities.
"We are not targeting groups," Queen said. "We want to show love, show our faith. Everybody needs to hear the gospel."
Queen said Jesus Christ mandated sharing "our faith."
"We are going to love them, pray for them," Queen added, and in the process feed and clothe them. "We are going to be peaceful people and bless our city."
Richard Land, president of the SBC's Ethics & Religious Liberty Commission, said in a statement November 29 that the Chicago religious leaders' objections to the SBC evangelistic initiative "underscore the significant and serious problems with ...
1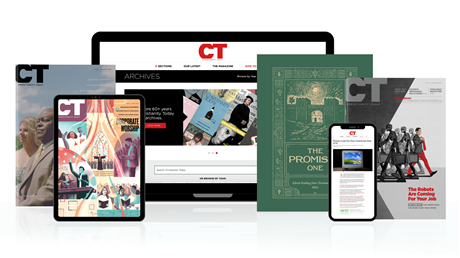 Find hope and historical insight. For a limited time, explore 60+ years of CT archives for free!
Daily devotions from Timothy Dalrymple during this pandemic.
Hundreds of theology and spiritual formation classics from Philip Yancey, Elisabeth Elliot, John Stott, and more.
Thought journalism that inspires you to think more deeply about your faith.
Southern Baptists Counter Warning that Evangelism Effort Will Breed Hate Crimes
Southern Baptists Counter Warning that Evangelism ...