Two hundred families in the village of Dalits, a three-hour drive from New Delhi, plan to convert from Hinduism to Christianity 10 days before Christmas unless the Indian government promises to reserve slots for villagers in medical and engineering colleges.
The threatened conversion of Dalits in Badana in Haryana state has so unnerved allies of the Bharatiya Janata Party (BJP), which governs India at the federal level, that representatives of several Hindu nationalist groups have descended on the sleepy village to discourage the villagers.
Dalits are low-caste Hindus or untouchables, who comprise 20 percent of India's population of 1 billion. Suresh Dravid, a Dalit leader from Badana village, said the families want to convert because they are looked down on by upper-caste Hindus. Dalits who want to convert believe that Christianity removes the shackles of a society that denies them an education and consigns them to poverty, offering instead equality, brotherhood, and hope.
Soumitro Das, a senior writer for The Statesman newspaper, explained, "The appeal of the image on the cross, someone who suffers like an ordinary mortal and dies for his beliefs, is immediate. The genius of Christianity, if you like, was in having made a persecuted rebel its prophet on earth with whom not only all the outcasts of the earth, the humiliated and the downtrodden, the spurned and the rejected, can identify, but also the normal human being who feels that compassion and justice are virtues central to civilization." Social revolution in all its varieties, he notes, is derived from the Christian ethic of the primacy of the poor.
Leaders of Hindu groups, still smarting from the call of Pope John Paul II for continued evangelization of Asia during his ...
1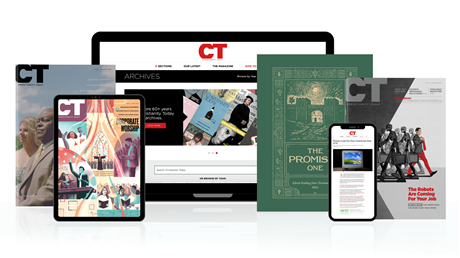 Find hope and historical insight. For a limited time, explore 60+ years of CT archives for free!
Daily devotions from Timothy Dalrymple during this pandemic.
Hundreds of theology and spiritual formation classics from Philip Yancey, Elisabeth Elliot, John Stott, and more.
Thought journalism that inspires you to think more deeply about your faith.
Join now and get print issues access to archive PDFs.
Hindu 'Untouchables' Threaten Mass Conversion in December
Hindu 'Untouchables' Threaten Mass Conversion in December