It's not often that a theological word like justification makes headlines, but with the Joint Declaration on the Doctrine of Justification signed by the Lutheran and Catholic churches on Sunday, it's been in the news all week. As church historian Douglas A. Sweeney pointed out on Tuesday in an earlier ChristianityToday.com article, the doctrine has been called "first and chief article" of Protestant Christianity, indeed the article "on which the Church stands or falls." So today we take a look at two articles from the Christianity Today archives, one (from a 1975 editorial) examining the traditional Protestant understanding of the term, and another, presented here, examining the Roman Catholic view.
"Although no single theologian speaks for the entire Catholic church, an able guide is Fr. Avery Dulles, professor of theology at the Catholic University of America," we wrote in an introduction for that article, part of a special section on America's Catholics that ran in our November 7, 1986 issue. Dulles, a Jesuit, is now Laurence J. McGinley Professor of Religion and Society at Fordham University. He was interviewed by Donald Bloesch, professor of theology emeritus (he was not then emeritus) at Dubuque Theological Seminary in Dubuque, Iowa. The article examined Catholic beliefs on papal infallibility, the Assumption of Mary, the Immaculate Conception, and other issues, but here we excerpt the section on justification.
How far apart on this doctrine [of justification] are contemporary Catholics and Protestants?
I would say that really we do not greatly disagree on the way in which the individual comes to justification: through the grace of Christ accepted in faith. That's pretty much common doctrine between our churches, even ...
1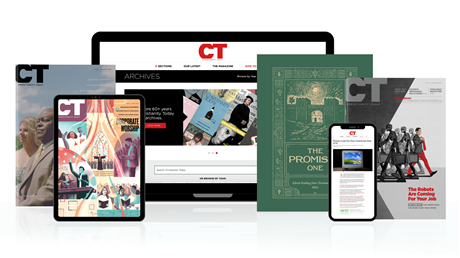 Find hope and historical insight. For a limited time, explore 60+ years of CT archives for free!
Daily devotions from Timothy Dalrymple during this pandemic.
Hundreds of theology and spiritual formation classics from Philip Yancey, Elisabeth Elliot, John Stott, and more.
Thought journalism that inspires you to think more deeply about your faith.
Are We Speaking the Same Language?
Are We Speaking the Same Language?