We're working on setting up message boards and other ways of making our new ChristianityToday.com site more interactive. Still, we find letters to the editor to be a tried and true "interactive" way of hearing from you. These aren't all the letters we've received since our launch (not by a long shot), but they are largely illustrative of them. If you do decide to e-mail us in the future, please include your real name, city, and state. And thanks for your comments.
Cassie Said Yes, They Say No (November 1, 1999)
There is only one way to solve the controversy about what Cassie Bernall said. We Christians will have to ask her when we get to heaven and the writers for Salon.com will have to ask the gunmen what they said when they die.
Timothy de Carion
I knew that reports like the Washington Post's would feed disbelief because of the presuppositions of unbelieving press members. Your article provides a good treatment of the needed response.
Timothy E. Mills
Pastor, Whitton Baptist Church
Whitton, Arkansas
Hymns on MTV (November 1, 1999) I have absolutely nothing against Jars of Clay. Who can complain about a group of Christian artists who've "made it" in the mainstream? I must point out, however, that articles like this seem to completely neglect the important "second wave" of groundbreaking Christian artists that have inspired countless people over the years. These artists did not (and still don't) have the backing of major labels, Christian or otherwise, and many of them consistently produce work that is creative, vital, and groundbreaking in the true sense of the word. Articles like this tend to move too quickly from the music of the Jesus movement to Contemporary Christian Music (whatever that means). As a teen in the mid-eighties, ...
1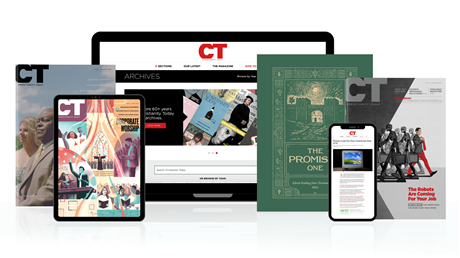 Subscribe to Christianity Today and get access to this article plus 60+ years of archives.
Home delivery of CT magazine
Complete access to articles on ChristianityToday.com
Over 120 years of magazine archives plus full access to all of CT's online archives
Subscribe Now
Letters to the Editor
Letters to the Editor