This article originally appeared in the November 1, 1999 issue of Christianity Today.
Last week, the Council of Religious Leaders of Metropolitan Chicago issued a statement to the Southern Baptist Convention regarding the denomination's plans to bring 100,000 missionaries to the Windy City next summer. "While we are confident that your volunteers would come with entirely peaceful intentions, a campaign of the nature and scope you envision could contribute to a climate conducive to hate crimes," the letter said. According to the Chicago Tribune, the statement was "prompted by the concerns of local Jewish leaders" who are already upset about the Southern Baptists' September campaign to pray specifically for the conversion of Jews during the Jewish High Holy Days. And, though Southern Baptist leaders have been careful to promise the missionaries will not target specific religious groups, many of the negative comments about the plan focus on targeted evangelism.
Targeted evangelism, particularly targeting Jews, has always been controversial. The archives of Christianity Today are filled with discussions of the topic. Today we are publishing several important articles on the subject both old and new. In this news article, from our November 18, 1977, issue, evangelist Billy Graham is quoted as reaffirming his 1973 statement that his mission is to call all men to Christ without singling out any specific religious or ethnic group. However, Graham's statement at this award meeting is more often quoted than his original 1973 statement, though the two are essentially similar.
"You know that I stand before you as an evangelical Christian who is committed to the beliefs of the New Testament. You do not expect me to be anything other than ...
1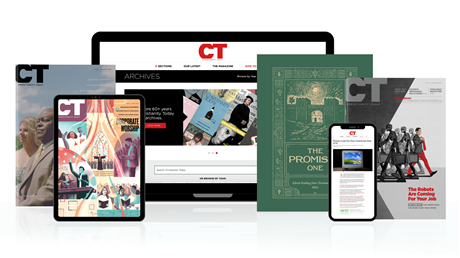 Find hope and historical insight. For a limited time, explore 60+ years of CT archives for free!
Daily devotions from Timothy Dalrymple during this pandemic.
Hundreds of theology and spiritual formation classics from Philip Yancey, Elisabeth Elliot, John Stott, and more.
Home delivery of new issues in print with access to all past issues online.
Join now and get print issues access to archive PDFs.
Graham Feted By American Jewish Committee
Graham Feted By American Jewish Committee