Southern Baptists will move forward with plans for an evangelistic and church-planting initiative in Chicago next year, Paige Patterson, president of the denomination, responded to the Council of Religious Leaders of Metropolitan Chicago in a November 29 letter.
The council, whose members include leaders from the Catholic Archdiocese of Chicago and 39 other Protestant, Eastern Orthodox and Jewish institutions, sent a letter to Patterson November 27 asserting that "hate crimes" might result from a "Strategic Focus Cities" initiative in Chicago next year by the SBC's North American Mission Board, the Chicago Metro Baptist Association and Southern Baptist volunteers from across the country.
At the outset of the letter, the Chicago council says it "urgently requests that the Southern Baptist Convention modify plans for sending 100,000 volunteers to seek converts in Chicago during the coming year." At the letter's conclusion, the council asks Baptists "to enter into discussion with us and reconsider your plans regarding this matter."
Among the points made by Patterson in his letter of response:
"During the lifetime of Jesus and throughout the history of the early church, religious leaders often opposed the witness of Jesus and His followers, but the common people heard them gladly. The people of Chicago will with characteristic friendship and hospitality do precisely the same."
"When Southern Baptists come to Chicago, we will come as men and women of peace, committed as always to absolute religious liberty for every individual. We will oppose all human violence as unworthy of the Prince of Peace. We will raise the standard of freedom from all religious coercion and intimidation of any kind. We will, indeed, attempt to provide for ...
1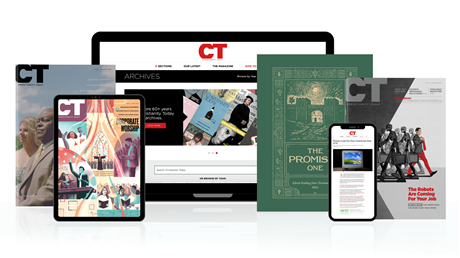 Find hope and historical insight. For a limited time, explore 60+ years of CT archives for free!
Daily devotions from Timothy Dalrymple during this pandemic.
Hundreds of theology and spiritual formation classics from Philip Yancey, Elisabeth Elliot, John Stott, and more.
Thought journalism that inspires you to think more deeply about your faith.
Southern Baptist President Vows to Continue Chicago Evangelism Plans
Southern Baptist President Vows to Continue ...