Eight years after President Frederick Chiluba officially declared Zambia to be a "Christian nation," the declaration is largely meaningless, according to church leaders and officials. On December 30, 1991, Zambia's newly installed president declared this small, southern African nation a Christian state, despite opposition from some Christian and Muslim leaders. Prominent church officials interviewed by Ecumenical News International (ENI) this week said that the declaration had become increasingly "hollow," as Zambia faces mounting social, political and economic problems, including widespread corruption. Archbishop John Mambo, head of a 1.5 million-member Protestant denomination, the Church of God in Zambia, said there had been a rise in "immorality and corruption in our country which puts a question mark on our being called a Christian nation."
Archbishop Mambo told ENI: "There is very little to show that we are a Christian nation with so much wrong-doing, both in private and public life. There is nothing to distinguish us from secular nations. This is sad."
Joe Komakoma, a priest and executive secretary of the Catholic Commission for Justice and Peace (CCJP), agreed that immorality had increased, especially among government leaders.
Komakoma said leaders were amassing wealth in dubious ways, leaving ordinary people uncared for. "Lust for money, power and social privileges has been made to look like a virtue. This has resulted in the worsening of social indicators, high poverty levels, widening of the gap between the rich and the poor, endemic corruption and a sharp rise in crime."
Thomas Lumba, a pastor and national director of the 2-million-member Evangelical Fellowship churches, also said that rising poverty was at odds with Zambia's status as a Christian nation.
Speaking at a function to celebrate the eighth anniversary of the declaration, Lumba said it was disappointing that there was almost nothing in the public life of many Zambians to indicate that the country had been declared Christian. He also drew attention to rising poverty affecting most Zambians. Celebrations of the 8th anniversary of the declaration attracted only a small following. The organizers, including the deputy minister for religious affairs, Peter Chintala, had expected more than half-a-million people to attend the main celebration at Lusaka's agriculture and commercial showgrounds. But only about 10,000 people had come. Zambia's vice president Lieutenant General Christon Tembo, who stood in for President Chiluba at the event, admitted that so far the declaration had remained largely theoretical. "We have blueprints on paper. But we need to concretize this declaration." He said church leaders would meet government officials soon to draw up a program with a definite direction for the nation to follow."
We should have a Christian orientation in all fields at all levels, if we are to truly turn Zambia into a Christian nation," he said.
But the Christian nation declaration celebrations have long been fraught with controversy. Leaders of the opposition political parties were not invited to the latest celebrations. Dean Mungomba, vice-chairman of an alliance of seven opposition parties, denounced the celebrations as deceitful, treacherous, and a one-party affair. "They [government leaders] cannot invite any opposition leaders because they know the crimes they have committed against the citizens of this country in the name of Christ."
We can't deal with chaps who plundered the wealth of this nation in the name of God. They do not qualify to declare this country a Christian nation."
Alick Mugala, media liaison officer of the National Islamic Propagation Centre, said: "Declaring Zambia a Christian nation puts one religion in a superior position to others, and that is not fair."
According to the World Churches Handbook, published in London, about 4.6 million of Zambia's population of 10 million are Christians. The Roman Catholic Church in Zambia, which is the biggest, has about 1.6 million members, according to the handbook. Zambia also has small Muslim and Hindu communities.
Copyright © 2000 Ecumenical News International. Used with permission.
Related Elsewhere
In a December article titled " Christian declaration has lost meaning," the Post of Zambia came to similar conclusions.

See also our earlier coverage of this topic, "Zambia President Disillusions Christians" (Mar. 2, 1998)

In 1997, World magazine profiled President Chiluba, calling him "Africa's politically incorrect phoenix."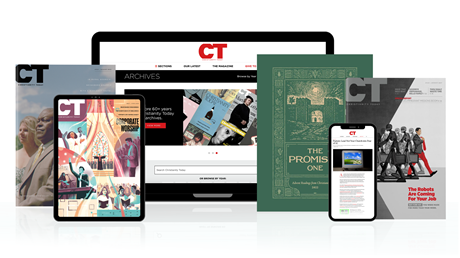 Annual & Monthly subscriptions available.
Print & Digital Issues of CT magazine
Complete access to every article on ChristianityToday.com
Unlimited access to 65+ years of CT's online archives
Member-only special issues
Subscribe
Eight years after Zambia became a Christian nation the title is not convincing
Eight years after Zambia became a Christian nation ...