With this week's box office totals dipping even further than last week's tepid take, I thought it might be more useful to look beyond the top ten in this Film Forum, turning attention to smaller releases that have either grabbed headlines with wins at recent awards ceremonies or grabbed the attention of Christian reviewers as subjects of debate.
Topsy-Turvy
Hailed as the year's best film by the New York Film Critics Circle, Topsy-Turvy has also garnered praise among Christian critics. Director Mike Leigh delivers this comic biography on the lives of British playwrights Gilbert and Sullivan and their creation of The Mikado. The Phantom Tollbooth's J. Robert Parks calls it a "rare creature that both tickles the funny bone and stimulates the gray matter," especially the way Leigh's stylized script "forces us to contemplate how each man used the theater to modify, appropriate and escape from the outside world." John Adair of Preview was also impressed with the script, particularly how it "cleverly intersperses musical numbers from rehearsals and performances to show how The Mikado came to be, instead of showing the whole musical at the end." And while Adair thought the movie was "a fun and enjoyable experience for music lovers," he also liked the acknowledged reality that "all of life's problems do not go away, even when you the hottest entertainers in all of England." Movieguide, however, felt that this darker side of the story wasn't well executed. "Cutting out most, if not all, of such material would not only make this 160-minute movie more moral and historically accurate, but also more entertaining and better paced." It did agree, though, that the film was "quite entertaining."
Tumbleweeds
Janet McTeer won a Best Actress trophy at the Golden Globes for her role in Tumbleweeds, but Christian reviewers didn't look kindly on her character, Mary Jo, a promiscuous mother caring for a teenage daughter. "She imparts no genuine lessons on love or matters of faith, because she is quite shallow," writes Movieguide, adding that "Mary Jo remains largely deplorable for her weak will, her sexual proclivities and lack of discernment." Preview's Mary Draughon also objects to the "mom with an immoral lifestyle, and a 12-year-old's dirty mouth." Movie Parables was disappointed in Mary Jo for discarding her marriage like "a pair of old shoes," but felt that the movie is otherwise successful. "Tumbleweeds is an intimately personal film about two extraordinary people and the strong bond which exists between them. … For all her faults and failings, it is clear that Mary Jo loves her daughter deeply, … [and] Ava is very much aware of her mother's weaknesses."
All About My Mother
This is another Golden-Globe winner (for Best Foreign-Language Film) that's received middling praise from Christian reviewers. The Spanish import tells the story of a woman who searches for her son's father in Barcelona after the child is killed. The U.S. Catholic Conference warned against the film's "deviant sexual situations," which include "a transvestite prostitute, a lesbian actress and a pregnant nun," but notes that the film at least "reflects on the positive qualities of this sorority of characters." Movieguide, too, disliked "the sexual immorality [which] is accepted throughout the movie," adding that "there isn't enough substance in this movie to make it worth seeing."
My Dog Skip
Christian reviewers found much more to like in this true story of a dog who helps his young master (played by Frankie Muniz of TV's Malcolm in the Middle) through his youthful struggles in the small town of Yazoo, Mississippi. Paul Bicking of Preview calls it a "feel-good story" that works for both kids and adults. "While older viewers may reminisce warmly about growing up in family friendly neighborhoods, young viewers will also identify with Willie's struggle to be accepted." Movieguide seconds that notion, saying "children and adults will love [this] elegant tale with great character studies. It also has positive references to faith and everyday concerns." The Movie Reporter's Phil Boatwright, who compliments the movie's "lessons in friendship, loneliness, and death," was most impressed with the title character, who "could give Snoopy charm lessons!" But the dog's cuteness proved problematic for Matthew Prins, guest reviewer for Christian Spotlight, who felt the canine antics took him out of the story. "I started focusing more on what was happening outside the frame. 'Hmmm,' I thought on one early occasion, 'How did those trainers get the dog that plays Skip to jump up on the toilet like that?' "
The Cider House Rules
In its eight weeks of release, The Cider House Rules has never broken the top ten, but the majority of Christian reviewers have devoted space to this controversial film. The story tells of an orphan who is never adopted but instead leaves the orphanage as an adult to see the world for himself. Michael Elliott of Movie Parables is the film's most ardent fan: "It is hard to imagine that a movie which includes abortion and incest as prominent plot devices could be so sensitive, so delicate, so insightful and yes, even so enjoyable. … Regardless of one's personal stand on the divisive matter of abortion, it is hard to imagine anyone becoming offended by the evenhanded treatment used by these filmmakers." But he's the only one who felt so: Movieguide called it a "two-hour valentine to abortion advocates." Steven Isaac of Preview agrees, saying the movie can be seen "a searing piece of propaganda for the cause of abortion rights," but tempers his criticism by concluding that "the movie flails its fists in the air decrying human degradation, murder, incest and lust." The U.S. Catholic Conference, on the other hand, thought it hypocritical that these "humanist themes fail[ed] to apply to life within the womb." Other reviews gave their attention to the rules of the cider house, rules that were written by the owners of the apple orchard where Homer works, but ignored by those pickers who live there during harvest. Christian Spotlight says "the messages in this movie are clear: … rules are made to be broken. There are no absolutes." WisdomWorks agrees that the film shows the attraction of living without absolutes; however, they conclude that it "skillfully shows the painful consequences of living by one's own rules."
Cradle Will Rock
Another movie generating a wide variety of reactions is Cradle Will Rock, Tim Robbins' fictionalized account of Orson Welles' attempt to perform a Broadway musical about the realities of the Depression, against the wishes of the government and philanthropists supporting him. Movie Parables writes, "Such historical material should have resulted in a fascinating and involving tale of courage and integrity as artists literally had to decide whether their art was worth risking their careers, their livelihood, and their freedom. Unfortunately, [the film has] such a slanted ideological pen that it smacks of propaganda rather than historical drama." John Adair of Preview further explains this slant: "The movie definitely wants artists to express themselves however they please. … Responsibility, social restraints, and even patronage are seen as unwanted censoring." Movieguide is even more biting: "This revisionist history portrays the Federal Theater as leftist and portrays anyone who questions their artistic integrity as right-wing Fascists." But Movies & Ministry's Doug Cummings says "the movie makes it clear that art can be beneficial to society despite its difficult road, and can offer hope and develop cultural community as well." In particular, he writes, Christian artists will identify the film. "How many Christian artists and creative thinkers have shared Welles' experience, feeling their artistic passions marginalized and frustrated? … It remains to be seen whether the church will offer its artists the creative freedom to challenge, shock, and inspire the world to the reality of God's presence in it."
Titus
Christian critics haven't said much about Titus, probably due to its very limited release, but between its Shakespearean roots and its Oscar-winning stars Anthony Hopkins and Jessica Lange, it's worth noting in our look beyond the blockbusters. Movieguide took umbrage at the ultra-violence in this tale of revenge, murder, and cannibalism that was one of Shakespeare's earliest works. "Shakespeare's play is violent, but it has a couple redemptive premises: Revenge is irrational, and Justice must be tempered with Mercy. The filmmakers fail to exploit these themes, however." This was exactly opposite the opinion of mainstream critic Jay Carr of The Boston Globe, who called Titus "a brilliant production of a mediocre play." Polar reactions weren't uncommon: Newsday's John Anderson calls the film "lugubrious and occasionally laughable," while David Elliott of the San Diego Union-Tribune says it's "a spectacle for the eyes and viscera, but also the heart and brain."
Isn't She Great
Less conflict can be found in the reviews of Isn't She Great, which were uniformly dismal. ("In answer to the title—not in our opinion," quips John Adair of Preview.) In this case, the movie landed beyond the top ten not because of a limited release but just because nobody's going to see it. The film tells the true story of Valley of the Dolls author Jacqueline Susann and how she achieved her lifelong dream of fame. The U.S. Catholic Conference says that this "disappointing, campy biography [presents] just a glossy treatment of her life." Movie Parables calls it a "trashy, inconsequential movie" with "ill-conceived scenes, implausible dialogue, and incredibly, a rubber chicken (surely a sign of a screenwriter who has run out of ideas)." Throwing one more log on the fire, Adair also notes the film's lack of respect for Christianity: "Although she spends much of the film talking to God, most of it seems to be just lip service. She appears more concerned with the desire for fame than living a life pleasing to God."
Supernova
The week Supernova actually made the top ten, no Christian reviews were available, but since many critics have felt compelled to comment on it anyway after it fell from the limelight, their opinions are worth compiling here. The sci-fi thriller took hits for its nudity ("a 'skin flick' targeted at adolescents," writes Childcare Action), its worldview ("memories of Carl Sagan and his naturalistic philosophies are brought to mind," says Preview's John Adair), and its violence: "The ship's captain," explains Jonathan Bartha of Focus on the Family, "is heard commenting … that since violent cartoons like Tom and Jerry were outlawed in the 21st century, people no longer had a catharsis for their anger so they started acting out what they could no longer watch. His theory falls flat as a flimsy attempt to make amends for all the brutality his character and others in this movie bring to the big screen." Carole Stewart McDonnell, guest reviewer for Christian Spotlight, saw a glimmer of hope in the movie, particularly in the first half-hour: "I felt we were going to be shown some kind of commentary on using sex and addictions as a way to escape from sloth." But she felt that rest of the movie didn't follow through on this theme. "It didn't stay on the path … but chickened out and ended up being a noble failure." Movieguide agreed, saying that Supernova was "designed as a high concept intellectual film, but turned into a dud."
Simpatico
A third film earning unanimous enmity is Simpatico, featuring an all-star cast of Jeff Bridges, Sharon Stone, and Nick Nolte but also featuring an uninteresting, undynamic script. Based on a play by Sam Shepard, the story revolves around three teens who blackmail someone but are plagued by guilt for decades after. Movie Parables acknowledges that "the film can serve as an illustration of the devastating effects that guilt can have upon the human psyche," but the force of the message is lessened by the execution of the story. ("Logic must have been a scarce commodity in the crafting of the screenplay," reads the review, "because only a smattering of it appears on the screen.") Movieguide also noted the film's noble intentions, calling it "a mild morality tale with redemptive themes," but concludes that "even with the resolution, there lingers a sense of despair and hopelessness." Mary Draughon of Preview agreed, saying Simpatico "earns pity rather than sympathy. … It's hard to sympathize with the corrupt characters in this disjointed story."
Steve Lansingh is editor of thefilmforum.com, a weekly Internet magazine devoted to Christianity and the cinema.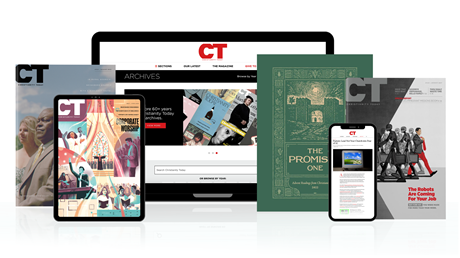 Annual & Monthly subscriptions available.
Print & Digital Issues of CT magazine
Complete access to every article on ChristianityToday.com
Unlimited access to 65+ years of CT's online archives
Member-only special issues
Subscribe
Head Over Heels for Topsy-Turvy
Head Over Heels for Topsy-Turvy