The acquittal of a Catholic bishop on genocide charges reflects the influence of the Church on institutions of government, some political analysts in Kigali, Rwanda, contend. Others say they are dissatisfied with the verdict, but insist that the country's judicial system operated independently and was not unduly influenced by appeals from Pope John Paul II and high-ranking church officials in Rwanda. Bishop Augustin Misago, 57, of Gikongoro Diocese, was acquitted Thursday of all charges of genocide and crimes against humanity. Presiding Judge Rutatremara Sekarusu Jalier ordered his immediate release and fined the Rwandan government $276 (FRW 100,000) for court costs. Misago was in Kigali's central prison for 26 months on seven charges of genocide and crimes against humanity. The bishop, who looked tired and ill, told Newsroom after the verdict, "I always said I was innocent, but I am happy that the court has exonerated me at long last."Prosecutors Gerald Gahima and Edward Kayihura said they would appeal the verdict. Maitre Frederick Mutagwera, president of Ibuka, a national genocide survivors association, said he was disappointed with the verdict and argued that most people accused of genocide are acquitted despite the large number of witnesses who testify.More than 800,000 people, most of them Tutsis and some moderate Hutus, were killed in fighting in 1994. Many survivors have accused priests and nuns of the Roman Catholic Church of complicity in the killing. Bishop Misago was the highest-ranking Catholic charged. Rwanda is primarily Catholic. Narcisse Musoni, acting general secretary of the Genocide Survivors assistance fund, said if the acquittal is not reversed, "there would be cause to doubt our judiciary.""The manner in which the justice system is handling genocide cases is destroying our country's justice system," Mutagwera complained. Mutagwera said the introduction of letters from the pope may have biased the court in favor of Bishop Misago. It would have been surprising if the pope "had not shown solidarity," said the Rev. Augustin Musada, general secretary of the Rwandan Catholic Episcopal Conference. Many genocide cases are being "mishandled," Mutagwera contends, to avoid Gacaca courts that will be operational soon and will hear genocide cases at the village level. Genocide trials at the international tribunal and in Rwanda's courts are proceeding slowly, with thousands of cases yet to be heard. The Gacaca courts will be based on traditional forms of justice in Rwanda. These courts involve a group of elders who are elected by the people and are responsible for settling issues, especially those that have to do with settling scores and others that could breed vendetta. It is a system in which all members of the community participate and is designed to reconcile the aggrieved parties.Cyanzaire Aloisee, a former general secretary of the Ministry of Justice, was appointed recently by the Rwandan Parliament to preside over the Gacaca courts. There will be as many as 9,000 courts at the cell or village level, and 1,500 courts at the sector or parish level. Each of the country's 156 communes will have a Gacaca court as well.Some political analysts in Kigali said the bishop's acquittal was influenced by some high-ranking politicians who are trying to win favor with the Catholic Church before elections take place in three years. The majority of Rwandans are Catholic and given the low literacy levels and minimal political awareness of the population, the influence of the Church in politics is still strong, these analysts said."A Rwandan Catholic priest still commands the respect and awe that enables him to greatly influence the political decisions of his faithful," observed one political scientist who asked not to be named.Jean de Dieu Mucyo, Rwanda's minister of justice, said the church's influence had nothing to do with the outcome of the trial. "The judiciary normally operates independently of the executive and there is no way government could have influenced the judiciary in this case," he said. "I believe they did the best they could have done."The government, prosecutor Gahima said, "looked at Bishop Misago as an ordinary Rwandan that had committed genocide, and not as a bishop of the Catholic Church. As prosecution we are not happy with the verdict."Some Catholics who testified against Bishop Misago expressed fear that they might be victimized upon his return to the diocese.Musada said there would be no problem because they are part of his flock and are entitled to apologize and seek forgiveness.Still, some Catholics attending Sunday Mass at the Holy Family Parish and Saint Michael's Cathedral in Kigali told Newsroom that Misago had soiled the reputation of the Church."The numerous nuns, priests, and brothers who are in prisons in Rwanda and in Europe" will be encouraged by his acquittal as their own genocide trials get under way, said one parishioner who asked not to be identified out of fear of reprisal.Copyright © 2000 Newsroom.
For more on Misago's acquittal, see:Bishop's acquittal seen raising Rwanda distrust, The Boston Globe, June 17, 2000 Acquitted Rwanda bishop to thank pope on Rome visit, Reuters, June 16, 2000 Rwandans Dispute 'Not Guilty' Verdict For Bishop Misago, Panafrican News Agency, June 16, 2000 Vatican welcomes bishop's acquittal, The Times, June 16, 2000 Rwandan bishop cleared of genocide, BBC, June 15, 2000Christianity Today's earlier coverage includes " Bishop Faces Genocide Accusation" (June 14, 1999).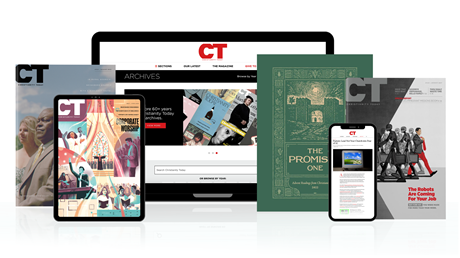 Annual & Monthly subscriptions available.
Print & Digital Issues of CT magazine
Complete access to every article on ChristianityToday.com
Unlimited access to 65+ years of CT's online archives
Member-only special issues
Subscribe
Influence of Roman Catholic Church in Acquittal of Rwandan Bishop Debated
Influence of Roman Catholic Church in Acquittal of ...