Many committed Christian women are being forced to stay single because of the lack of eligible men within their churches, research has shown. The prospects of finding a partner get poorer with age as women increasingly outnumber men in church congregations. There are more than twice as many women as men overall in British churches, according to Lorraine Kingsley, who wrote an article,"Looking for Mr. Right," in Christianity magazine, published in the United Kingdom and linked to London's Premier Christian Radio, an Evangelical broadcaster. For 40-year-old women, the ratio of women to men is four to one; by 50 it is six to one. The article sparked wide media interest, with follow-ups in three British national newspapers and a series of radio interviews in Britain and Ireland. Kingsley told ENI:"The media interest took me by surprise. To say that women outnumber men is hardly new for church people-but perhaps the problems of single women are new to an outside audience."In the article Sue Saxon, who runs a Christian introductions agency, is quoted as saying that people who get married at 19 or 20"don't realize how difficult finding a husband can be." She said finding a partner was like selling a house."You don't just sit around praying and waiting for someone to turn up. Most people would pray about it, and then they would put their house on the market."Ian Gregory, who also runs a Christian introductions agency, said many of the Christian agencies were"utterly cringe-worthy [embarrassing] … They have become nerd or anorak magnets. You don't want to be introduced to people who are social misfits. You want to go out with Christians of similar intellect, geographical location and backgrounds."Some of the women interviewed by Kingsley found ways to find partners, but others are still waiting. Laura, a church pastoral assistant, was galled by"how family-oriented the church is." She added:"Marriage is sold as the great utopia, the goal that everyone should aspire towards … People who say that you are 'called to singleness' are basically putting you on the shelf."Jennifer, a 39-year-old prison chaplain, said men had the choice of a lot of women, and so they flirted and moved on."They have no reason to commit themselves to a relationship when they can have fun doing the rounds."After"many painful years as a single Christian woman," Alison, aged 34, met a non-Christian through work and married him. She had decided she did not want to continue with her"I won't date him if he's not a practicing Christian" stance.Debbie, aged 36, found her partner and got married after signing up at a Christian introduction agency. She explained:"I'd always felt ungrateful and guilty that I felt unfulfilled as a single person, and that God must be so cross with me for feeling that way when he had given me so much. Meeting others who struggled with the same emotions helped me enormously."Kingsley told ENI she was surprised by Jennifer's comment that many Christian men are flirts who are unwilling to commit themselves to a relationship. She said:"Without sex, I wouldn't think they have much to gain from flirting-although that is making an assumption that Christian [pre-marital] relationships are without sex!"According to a barrister and theology student, Citra Sidhu, the sex issue can sink a relationship when a single Christian woman tries to find a partner outside the church. A committed, 30-year-old Roman Catholic, she told the Daily Telegraph newspaper that after five years without a boyfriend she was now in a non-sexual relationship with a non-believer. But dating outsiders could be difficult."It is really hard because of sex. To find a non-Catholic who can understand Catholic attitudes to that is rare."Copyright © 2000 ENI.
Related Elsewhere
" Looking for Mr. Right" is available at Christianity magazine's Web site.The article has received attention in the Times of London, the Daily Telegraph, and the BBC.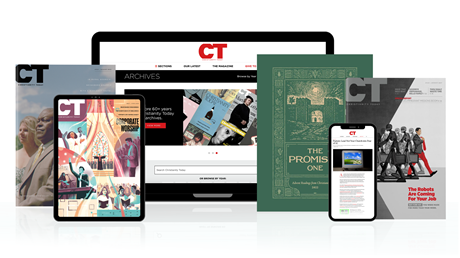 Subscribe to Christianity Today and get access to this article plus 65+ years of archives.
Home delivery of CT magazine
Complete access to articles on ChristianityToday.com
Over 120 years of magazine archives plus full access to all of CT's online archives
Subscribe Now
Women Churchgoers 'Face Growing Difficulty in Finding Partner'
Women Churchgoers 'Face Growing Difficulty in Finding Partner'