Former anti-apartheid activist Allan Boesak this morning reported to a Cape Town prison to start a three-year sentence for theft and fraud. The former clergyman—who in the 1980s was widely respected by churches and ecumenical organizations worldwide that poured money into his anti-apartheid fund—will live in a communal cell, with no special privileges, according to the prison authorities.On Friday, May 12, the Supreme Court of Appeal sentenced Boesak, 53, to an effective three years in prison for financial irregularities while he was director of the now-defunct Foundation for Peace and Justice (FPJ) which had been set up to finance anti-apartheid activities and help victims of South Africa's racist policies in the 1980s. Ironically Boesak will serve time in the same prison to which he led protest marches in the early 1980s demanding the release of a fellow opponent of apartheid, Nelson Mandela.Last year the High Court in Cape Town imposed a six-year prison term on Boesak. Last week's appeal ruling halved that sentence.Three Appeal Court judges dismissed Boesak's appeal against two convictions. One conviction was for the theft of 259,161 rand (about US$36,700) from a donation of 682,161 rand (about US$96,600) to the Children's Trust set up by US pop star Paul Simon to help child victims of apartheid. Boesak had defrauded the trustees by failing to tell them the full amount of Simon's donation. The second conviction was for a theft from the accounts of the FPJ to pay personal expenses. However, they upheld Boesak's appeal against his conviction for stealing 762,521 rand (US$108,000) from a Swedish donation intended for the production of educational video and audio cassettes on democracy.Archbishop Desmond Tutu, former Anglican Archbishop of Cape Town, Nobel Peace laureate and a colleague of Boesak in the anti-apartheid struggle, expressed, in a statement on Saturday May 13, his "deep distress" at the prospect of the former pastor and moderator of the Dutch Reformed Mission Church serving a prison sentence."I am very deeply distressed at the prospect of Allan having to serve a jail sentence. We give thanks for his tremendous contribution to the struggle for democracy," Archbishop Tutu said.The sentiment was echoed by the Uniting Reformed Church in Southern Africa, which on May 12 acknowledged the church work of the disgraced cleric. The Dutch Reformed Mission Church, in which Boesak was once a leading figure, is today part of the Uniting Reformed Church of Southern Africa. DanChurchAid, which was instrumental in getting fraud investigations opened against Boesak six years ago, welcomed the court ruling. "It is important for the whole NGO [non-governmental organization] community that it is so clearly stated that the misuse of funding is not acceptable," said Christian Balslev-Olesen, secretary-general of DanChurchAid.DanChurchAid was one of the funders of the FPJ, and Balslev-Olesen testified against Boesak during his high court trial.Speaking in Geneva, Paraic Reamonn, press officer of the World Alliance of Reformed Churches, said: "Obviously we have no comment on the verdict of the court. At this difficult time for Allan Boesak, however, we would like to pay tribute to his role in the struggle against apartheid and his contribution as president of the alliance from 1982 to 1990. Whatever may have happened since, we will always be grateful to him for that."Boesak has had such a high profile in South Africa that even political parties commented on the closure of the case. The ruling party, the African National Congress (ANC), said that it was "hurt" by the sentencing of a hero of the freedom struggle. However, it accepted the decision of an institution it respected.The Inkatha Freedom Party, a partner in the government, said the outcome of the appeal should prove to foreign donors that corruption would not be tolerated in South Africa and that no one was above the law.The leader of the African Christian Democratic Party, Kenneth Meshoe, who is also a pastor, said in a press statement that he hoped that the ruling would send a message to clerics "that the law does not have to be soft on them because they are religious leaders."However, late yesterday afternoon Boesak claimed he was the victim of a gross miscarriage of justice. "I will be entering prison as an innocent man," he said at a media conference in Cape Town on his last day of freedom. "I am not guilty as charged, and will therefore continue to explore any and all avenues in pursuit of final justice. In this regard we believe we have firm reason to take the matter to the Constitutional Court."According to the South African Press Association (SAPA), Russell Mamabolo, spokesman for South Africa's department of correctional services, said Boesak could be freed from prison as early as December next year. Prisoners could be eligible for parole after they had served half their sentence, he said. But he added that Boesak would not receive any special treatment. "Never mind that a person is famous, we treat all prisoners equally," he said.Boesak would be held in a communal cell. Prisoners could also ask for single cells if they were studying, but with the overcrowding in jails at present, this was difficult, Mamabolo told SAPA.FPJ bookkeeper Freddie Steenkamp was convicted and given a six-year sentence in a separate trial in 1998.
Related Elsewhere
See related coverage by Reuters, the Los Angeles Times, and the BBC.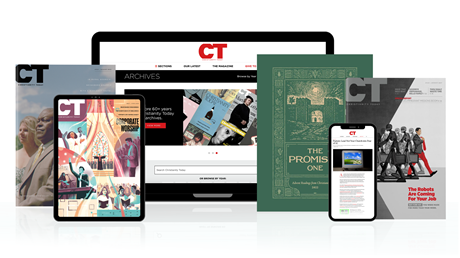 Annual & Monthly subscriptions available.
Print & Digital Issues of CT magazine
Complete access to every article on ChristianityToday.com
Unlimited access to 65+ years of CT's online archives
Member-only special issues
Subscribe
Insisting He's Innocent Anti-Apartheid Activist Begins Jail Term
Insisting He's Innocent Anti-Apartheid Activist Begins Jail Term