Fifty years after all monasteries and convents were forcibly closed by the communist regime in Czechoslovakia, Roman Catholic religious orders of monks and nuns in the Czech Republic have complained that there are still restrictions on monastic life, despite the collapse of communism 10 years ago."The hopes aroused by the changes of 1989 have not been fulfilled," the Czech provincials and superiors said in a recent statement. "The absence of solutions in church-state relations has proved unfavorable to religious people. Our communities have not, in consequence, met society's expectations."The statement was issued for the 50th anniversary of "Action K"—on the night of April 13-14, 1950—when all 216 men's monasteries in the then Czechoslovakia were suppressed two years after the seizure of power by the Communist Party. About 2,400 monks from 28 orders were interned in "concentration cloisters." Most of Czechoslovakia's 12,200 Roman Catholic nuns were detained the following summer and autumn when their 339 convents were taken over by army or state institutions. Monastic life revived temporarily during the Prague Spring reforms in 1968, although formal prohibitions remained in force until the Velvet Revolution in 1989, which ended communist rule. However, a spokeswoman for Czech religious orders, Sister Edyta Mendlova, said monastic life was still hampered by "legal deadlock," as well as by having no "middle generation" of monks and nuns. She added that many members of religious orders remained in temporary accommodation or had been forced to "devote all resources" to restoring buildings recently returned to them."The government has deliberately kept the church in a provisional situation, co-operating but not allowing its problems to be solved," the Dominican nun, aged in her 30s, told ENI. "People who expected immediate improvements in 1989 are naturally disappointed by the criminality and uncertainty prevailing today. Today's liberal politicians still think in communist categories, while people's views are still shaped by propaganda."Stanislav Kosik, spokesman for the Czech bishops, explained to ENI that the main problem for religious orders was not legal restrictions—as they could now teach and minister openly. The difficulties were "of an economic nature." Unlike parish priests, religious orders received no government subsidies, and the government had effectively barred them from earning a basic living by refusing to return all the buildings that had been confiscated by the communists. The failure thus far to reach an overall agreement on the church's legal status had also delayed the drawing up of regulations clarifying the rights of religious orders in matters such as taxation and property.About 200 of the monasteries and convents seized by the communists have now been returned to religious orders in the Czech Republic. The Catholic Church is seeking the recovery of 800 of its 3,300 pre-war properties. Three separate church-government commissions are drafting a treaty with the Vatican and negotiating legislation to define the rights and status of the church, to which about a fifth of the country's 10.6 million citizens belong.The Czech Republic now has 2,526 nuns and 1,642 monks. In Slovakia there are about 3,200 nuns and 1,100 monks. But Sister Edyta told ENI that there were only 122 novices—trainee monks and nuns—in the Czech Republic. She added that the 50th anniversary of Action K had been ignored by most Czech newspapers and played down by church representatives "to avoid unnecessary complaints."In a separate anniversary message, Roman Catholic bishops in neighboring Slovakia said the names of many monks and nuns persecuted by the communists were unrecorded. The bishops praised them for "triumphantly resisting the oppression which sought to destroy them.""They deprived you of civic freedom and seized what belonged to the church," the Slovakian bishops said. "But they couldn't take away the internal freedom with which you dedicated your lives to God."Although you were stripped of your human rights, no one has yet been prosecuted or brought to justice for it. Nor has anyone even asked your forgiveness."Jozef Dolezal, a 76-year-old Redemptorist monk who was a theology student in 1950, told a daily newspaper in Slovakia that the "humiliating events" were still "alive."He added that he was ordained early because the church had feared persecution. He had also expected the communist authorities to remove him to Russia."They broke in with guns during the night, woke us up roughly and herded us into buses. I left all my books, photographs and letters from my mother, since they barred us from taking any personal belongings," said the monk. He had been "rescued" from five years' hard labor by contracting hepatitis."By the revolution of 1989, I was already a pensioner, so things weren't so bad for me. Many others were sentenced to life [under communism] in show trials, or lost their health in the mines of Jakimov. Unlike me, most are no longer in a position to say anything."Action K followed the suppression of Roman Catholic seminaries, publications and associations in Czechoslovakia, as well as the arrest of most bishops, several of whom died in prison.In a separate interview, Slovakia's Cardinal Jan Korec said he had found himself "out on the street" after the closure of his Jesuit order, but had later co-operated with underground monks and nuns.The cardinal, who became the world's youngest Catholic bishop when he was consecrated in a secret ceremony in 1951 at the age of 27, said he had covertly ordained 120 priests while working as a factory hand and elevator repairman. "In its cruelty and subtlety, the communist hatred of the church recalled St Paul's potestas tenebrarum [Colossians 1: 13] or power of darkness," Cardinal Korec said."The communists persecuted the church in the name of social justice. Like the Nazis, they were essentially lawless towards anyone who did not totally submit to them and serve them."Copyright © 2000 ENI.
Related Elsewhere
The University of Economics in Prague has some information about two Czech monasteries, Teplá and the Cistercian monastery in OsekThe U.S. Department of State Report on International Religious Freedom and Country Report on Human Rights Practices both discuss religious freedom in the Czech Republic.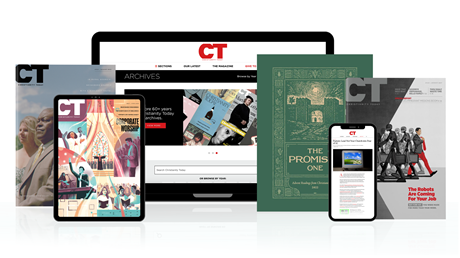 Subscribe to Christianity Today and get access to this article plus 65+ years of archives.
Home delivery of CT magazine
Complete access to articles on ChristianityToday.com
Over 120 years of magazine archives plus full access to all of CT's online archives
Subscribe Now
Ten Years After the Velvet Revolution Czech Monasteries Struggle to Survive
Ten Years After the Velvet Revolution Czech ...