Pakistan's military government has promised to make several concessions to ease restrictions on the nation's minority Christian community of about 3 million.The promises have been welcomed by church officials as further signs that last October's military coup d'etat has been beneficial for Christians and other minority faith communities in Pakistan, even though the military government led by Chief Executive General Pervez Musharraf has no democratic basis. The government of Prime Minister Nawa Sharif which was overthrown by General Musharraf on October 12 was deeply unpopular. However, churches in Pakistan are also calling for a swift return to democratic rule.Addressing a national seminar on "Human Dignity" in Islamabad on Good Friday, April 21, General Musharraf announced major changes to the application of Pakistan's blasphemy law, which is part of the nation's Shari'a (Islamic) law code and widely feared by Christians and members of other minority faiths.Declaring that the government was determined to stop the "misuse" of the blasphemy law (which imposes the death penalty for sacrilege against Islam), General Musharraf said that blasphemy cases could no longer be registered merely by a complaint, but only after "preliminary investigation" by a deputy commissioner of police and a thorough scrutiny of the charge.The Penal Code's section 295C, which dates from 1986, reads: "Whoever by words, either spoken or written, or by visible representation, or by any imputation, innuendo or insinuation, directly or indirectly defiles the sacred name of the Holy Prophet Mohammed—Peace be upon him—shall be punished with death and shall also be liable to a fine."Legal experts say the insertion of section 295C completely transformed the previous clause on blasphemy, which was considered innocuous, by rendering the definition of blasphemy arbitrary and by providing for a mandatory death sentence.Several Christians have been sentenced to death by courts on what churches claim are framed or flimsy blasphemy charges, but these verdicts have been overturned by higher courts. However, a handful of Christians accused of blasphemy have been murdered by Muslim fundamentalists even before their cases reached the courts.In May 1998 in a protest against the law, John Joseph, the Catholic bishop of Faislabad, took his own life with a gun outside a court that had sentenced a Christian to death on a blasphemy charge.Of the 140 million population of Pakistan, more than 95 percent are Muslim. Christians are the biggest minority faith, followed by Hindus and Sikhs.Before General Musharraf's announcement, Khalid Ranjha, law minister in the province of Punjab, also gave hope to local Christians when he promised to promote a return to the joint electorate system for Pakistan's religious minorities and to return to Christian ownership hundreds of schools nationalized by the government in 1971. Addressing a convention in Lahore on 18 April, Ranjha said that the Pakistani electoral system, under which religious minorities vote separately from Muslims and can elect only a handful of representatives, was imposed under a political conspiracy that usurped "the fundamental rights of minorities."The convention was arranged by Punjab Minorities Advisory Council, with support from the National Council of Churches of Pakistan (NCCP), "to end the political alienation of Christians and other minorities," according to Victor Azariahs, the NCCP's general secretary. (The NCCP groups the Protestant Church of Pakistan, the Presbyterian Church, Salvation Army and Association of Reformed Presbyterian Churches. Together they account for almost half of Pakistan's Christians. The remainder are Roman Catholics.)Speaking at the conference on human dignity, the NCCP president, Bishop Pervaiz Samuel also criticized the electoral system and called for change. "The idea of equal citizenship means political equality and active participation in national mainstream [politics]," said the bishop, who is from the Church of Pakistan."To create an egalitarian society, religion or caste or creed must have nothing to do with the affairs of the state," said Bishop Samuel. He called for the restoration of the "joint electorate" that was abolished in 1985 and which had allowed Christians to vote on the same list as other Pakistanis.(Christians and others complain that the introduction of a religion-based electorate has alienated religious minorities and made their voices irrelevant to mainstream politics.)The human dignity conference was organized by the government in collaboration with non-governmental organizations. More than 300 delegates including parliamentarians, senior government officials, social activists and diplomats, as well as five Christian leaders participated in the meeting which was opened by General Musharraf.Another Church of Pakistan leader, Azad Marshall, Bishop of the Arabian Gulf and Associate Bishop of the Middle East, told the conference: "There is a change in the attitude of the government towards Christians and other minorities."Talking to ENI from Lahore about the signs of a more open policy from the military government, Bishop Marshall said that "for the first time in the history of Pakistan minority issues and rights of the under-privileged are getting proper attention."Bishop Marshall, who responded on behalf of Christians to General Musharraf's speech at the conference, said: "Christians have many reasons to be happy. We hope the government will fulfil the assurances it has made."Copyright © 2000 ENI
Related Elsewhere
Christianity Today's past coverage of Pakistani Christians includes:Pakistan's Christians 'Not Shocked' by Life Sentence for Former PM | Life has improved, persecution has eased under new leader, say church leaders (Apr. 13, 2000) Pakistan's Despised Christians | Despite a Catholic bishop's protest suicide in 1998, Christians hold little hope for repeal of blasphemy law. (Apr. 26, 1999) Islamic Law Proposal Raises Tensions (Dec. 7, 1998) Pakistani Bishop's Death Sparks Riots (June 15, 1998) Muslims Destroy Christian Village (Apr. 7, 1997)See also the Pakistan entries in the U.S. Department of State Report on International Religious Freedom and Country Report on Human Rights Practices.For the latest news on and from Pakistan, see DAWN (Pakistan's biggest English-language newspaper), The Pakistan Observer, the BBC, and Yahoo!'s full coverage.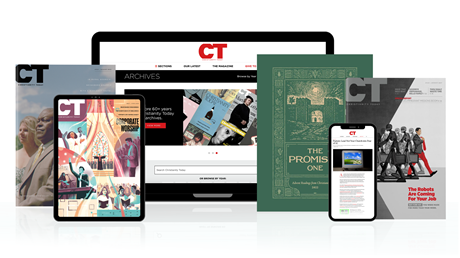 Subscribe to Christianity Today and get access to this article plus 65+ years of archives.
Home delivery of CT magazine
Complete access to articles on ChristianityToday.com
Over 120 years of magazine archives plus full access to all of CT's online archives
Subscribe Now
Churches Welcome Pakistan Promise to Ease Restrictions on Minority Faiths
Churches Welcome Pakistan Promise to Ease ...