Marampudi Joji made history on April 30 when he became the first Dalit archbishop in the Roman Catholic Church in India. Joji was installed as Archbishop of Hyderabad, capital of the state of Andhra Pradesh in southern India, where he is now the leader of 90,000 Catholics.
Ironically, however, the installation of Archbishop Joji was conducted by his predecessor, Archbishop Samineni Arulappa, who only weeks before caused much controversy by criticizing Joji's appointment in what some have seen as veiled prejudice against Dalits.
Despite this, the installation went smoothly, and Archbishop Arulappa urged all present to cooperate fully with the new archbishop. The elevation of the 57-year-old Dalit bishop—one of three Dalits in the 180-strong Catholic Bishops' Conference of India (CBCI)—to the rank of archbishop is an important event for his church and for the entire Christian community of India. More than 60 percent of the nation's 16 million Catholics are Dalits; in Andhra Pradesh state more than 80 percent of Christians are Dalits.
Once treated as "untouchables" in the India's caste-dominated society, Dalits (meaning "trampled upon" in Sanskrit) are even today often treated as "social outcasts" forced to live outside the rigid four-tier hierarchy of castes which Hindus believe has divine approval.
Before the installation of the new archbishop, Catholic leaders were deeply embarrassed by the "unfortunate" remarks of Archbishop Arulappa, who retired last month. After announcing at a press conference on March 13 that Bishop Joji would succeed him, Archbishop Arulappa criticized the Vatican's choice. He told the Bangkok-based Union of Catholic Asian News (UCAN) that "Rome is being taken for a ride. Rome does not know the ground realities."
He claimed that more than 95 percent of clergy in the archdiocese of Hyderabad were unhappy with the Vatican's choice.
When UCAN's article was published in Catholic periodicals here early last month, Archbishop Arulappa's comments created controversy, especially in Hyderabad. "We are embarrassed by these comments," said Bishop Malayappan Chinnappa, chairman of the CBCI Commission for Dalits, Other Backward Communities and Tribals. Speaking from his office in Vellore, in the state of Tamil Nadu, Bishop Chinnappa told ENI that although Archbishop Arulappa did not "specifically" mention his successor's Dalit background, "the statement ultimately amounts to casteism."
Describing Archbishop Arulappa's comments as "not at all healthy," Bishop Chinnappa said that a Catholic bishop should act "in a spirit of obedience to the Holy Father, and there should be no other way of reacting to it."
Dalit church leaders closely associated with Archbishop Arulappa have now turned against him and published a booklet which claims he oppressed Dalits within the church.
When ENI contacted Archbishop Arulappa, he refused to explain his remarks. "This is a serious matter. The chapter is closed." Asked whether his comments had caused embarrassment, he replied that his statements were "not meant for journalists" and that church leaders should "contact me if they feel embarrassed." The archbishop, who is 75 years old and led the Hyderabad archdiocese for 28 years, declined to comment further. "I am retired now. I should not speak on that," he told ENI.
Describing Archbishop Arulappa's comments about him as "most unfortunate," Archbishop Joji told ENI that he bore "no grudge." He was taking up the post of archbishop "with an open heart without any prejudice in spite of all this calumny."
Asked by ENI whether the matter was an indicator of "remaining" caste prejudices in the church, Archbishop Joji said that the controversy "does not reflect the new thinking pattern in the church. "We have come a long way," he said, from the time when Dalits were denied admission to church bodies. "The church is trying its best to shake off the caste bias that is an integral part of the Indian society. We need to move ahead."
Leon C. Francis from Hyderabad, national vice president of the All India Catholic Union and a close associate of Archbishop Arulappa, told ENI that there was "no truth" in the claim that 95 percent of the local clergy were opposed to Joji's appointment. "Even many upper-caste priests have told me that they are eagerly looking forward to working under the new church head," said Francis, who is a Dalit.
S. Lourduswamy, a priest and executive secretary of the CBCI Commission for Dalits, Other Backward Communities and Tribals, said the controversy showed that "there are still people [in the church] who are not fully reconciled to accept and treat Dalits as equals." The Vatican's appointment of the first Dalit archbishop showed their "increasing concern" for Dalits and their rights in the church. But Archbishop Arulappa's critical comments were "a reflection of the social reality around us," Lourduswamy said.
Copyright © 2000 ENI.
Related Elsewhere
Last year, Joji made headlines when he suggested that Indian Christians might respond to incidents of violence against Christians in kind.See our earlier coverage of India's Dalits, "Hindu 'Untouchables' Threaten Mass Conversion in December | Two hundred families using Christianity as political pressure tactic." (Dec. 1, 1999)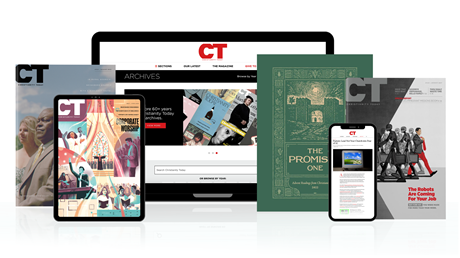 Subscribe to Christianity Today and get access to this article plus 65+ years of archives.
Home delivery of CT magazine
Complete access to articles on ChristianityToday.com
Over 120 years of magazine archives plus full access to all of CT's online archives
Subscribe Now
India's First Dalit Archbishop Holds 'No Grudge' Over Predecessor's Attack
India's First Dalit Archbishop Holds 'No Grudge' ...