Two Baptists were reportedly detained in the eastern city of Turkmenabad and severely beaten by officers of Turkmenistan's political police before one of them was told to prepare for deportation. According to a statement from local Baptists passed to Keston News Service by the U.S.-based Russian Evangelistic Ministries, Aleksandr Frolov was forced to watch as Yevgeny Potolov was subjected to repeated and sustained beatings during 14 hours of interrogation at Turkmenabad's KNB (formerly KGB) headquarters on February 15. After the beating Potolov was informed that he is to be deported, a common fate for foreign citizens active in religious communities in Turkmenistan.
Baptist sources in Moscow told Keston that Frolov and Potolov were freed on February 17 and are back at home, Potolov in the Caspian port of Turkmenbashi—to which he was sent back by the KNB—and Frolov in Turkmenabad. It remains unknown if the Turkmen authorities will carry through their threat to deport Potolov. The two Baptists belong to a congregation affiliated with the Council of Churches of Evangelical Christians/Baptists, a group uniting congregations in many former Soviet republics.
"Yevgeny [Potolov] was savagely beaten, first struck on the head with a stick, then beaten with the stick on his legs, hips and shinbones," local Baptists wrote in a February 17 statement. "One of the agents sat on the brother as he was lying, while the other agent struck the soles of his feet with a stick. This continued for five minutes. After this the brother could not get up. The agents also struck him on the chest with their fists."
Potolov and Frolov were arrested on the street in the evening of February 14 by the police, who searched them thoroughly. "Pointing at the Bible, the officers said that it is a forbidden book," Baptists report (despite the fact that the Bible is nowhere banned in published Turkmen law and is the holy book of the Russian Orthodox Church also, which has state registration in the country.) Frolov and Potolov were then transported to the special detention cell, where they spent the night.
The following morning they were transferred to the KNB building, where both were beaten in an attempt to force them to write a statement about their religious activity.
"The interrogation was conducted by a KNB agent, Durdy Khomedov," the Baptists claim. "On his orders, two other agents, Khudaberdiev and Kakadjan Yazgurov physically assaulted the brothers."
The beatings were particularly directed at Potolov as the officers believed the sight of his colleague being beaten would force Frolov to write a statement.
The beating continued for four hours. During all this time, Frolov and Potolov were verbally assaulted with the most indecent expressions, pressuring them psychologically. The interrogation began at 9 a.m. and finally ceased at 11 p.m.
At 4 o'clock in the morning on February 16, Potolov was forcibly placed on the Dashkhovuz to Turkmenbashi train in the direction of Turkmenbashi, at the other side of the country. Just before being transported from the KNB headquarters in Turkmenabad he was told that he is to be deported.
Six Baptist families active in local congregations of the Council of Churches are known to have been deported from Turkmenistan in the past two years despite having legal residence in the country. All were Russian or Ukrainian citizens. Hundreds of foreign citizens active with other faiths—including members of other Protestant churches, Muslims, Jehovah's Witnesses and Hare Krishna devotees—have also been deported.
Related Elsewhere:
Learn more from the U.S. Department of State's "2000 Annual Report on International Religious Freedom: Turkmenistan."
Previous Christianity Today stories about religious persecution in Turkmenistan include:
Tortured Baptist Prisoner Near Death in Turkmenistan | Meanwhile, More Protestant churches are raided in an attempt to crush Christian activity around Ashgabad. (Feb. 5, 2000)

Turkmenistan Police Evict Christians | Families punished after four men are arrested for owning Christian videos. (Dec. 21, 2000)

Turkmenistan Police Torture Four Christians | Crackdown on Protestants includes beatings, interrogations, and electric shocks. (Dec. 7, 2000)

Turkmenistan Refuses To Register Bible Society | Government confiscating Turkmen, Russian Scriptures. (March 16, 2000)

Turkmen Secret Police Deports Baptist Couple | More expulsions expected as efforts continue to stop 'illegal' religious activity. (March 15, 2000)

Turkmen Baptist Pastor Threatened with Prison | Two church members in Turkmenabad fired from jobs

Turkmenistan Deports Two Baptist Pastors | Christians arrested last week sent to Ukraine (Dec. 29, 1999)

Two Baptist Pastors Arrested by Secret Police in Turkmenistan | Crackdown on Unregistered Minority Communities Continues (Dec. 28, 1999)

Pastor Faces Thursday Trial In Turkmenistan | Baptist minister accused of teaching children religion without parental consent. (Dec. 10, 1999)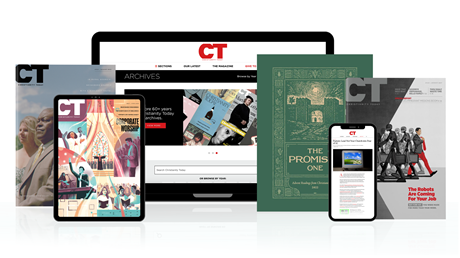 Subscribe to Christianity Today and get access to this article plus 65+ years of archives.
Home delivery of CT magazine
Complete access to articles on ChristianityToday.com
Over 120 years of magazine archives plus full access to all of CT's online archives
Subscribe Now
Turkmen Police Beat and Interrogate Two Christians
Turkmen Police Beat and Interrogate Two Christians