"Anti-Hindu" Valentine's Day sparks violence
St. Valentine's Day originated to commemorate a martyr. Some militant Hindus in India seem keen on bringing an air of violence back to February 14. As lovers in New Delhi and Bombay celebrated their bond, members of the Shiv Sena party raged through restaurants and stores, smashing plants, tossing chairs, and threatening couples. "Down with Valentine's Day!" shouted activists. "We will not allow our culture to be polluted. Long live Hindu culture!" Earlier this week, Shiv Sena head Bal Thackeray called on his followers to disrupt the "Western" holiday. (See more coverage from The Times of India, London's The Independent, and Radio Australia.)
U.S. Marshals (finally) seize Indianapolis Baptist Temple
The Indianapolis Star captures the moment beautifully: "In the end, the holdout at the Indianapolis Baptist Temple came down to this: Two men kneeling before the raised altar. 'Pastor, we're going to have to go,' U.S. Marshal Frank Anderson said softly to the Rev. Gregory J. Dixon, 68, patriarch of the Southside church. For Anderson, seizing the church was a matter of honor and duty, his sworn obligation to carry out a federal judge's order and his personal insistence upon treating church members civilly. For Dixon, the issue was religious liberty, his belief that government had no right to ask God's house to collect the government's taxes. It was the church's refusal since 1984 to withhold employee income and Social Security taxes that led to a tax judgment of about $6 million, including penalties." But of course, the Star's Terry Horne had a long time to think about how to craft the opening of this story: it's been looming since last October. There were no guns, arrests, or injuries. "I hope people will realize that this was what the delay was about," Anderson told the Star. Horne's article is sheer poetry—and comprehensive, too. But all you Weblog readers like lots of links, so here goes. The Star has two sidebars: one praising the Marshals' patience, and another noting that the church still plans to rebel against IRS guidelines. An editorial commends "the restraint exercised by both sides." (Horne also spoke yesterday to NPR's All Things Considered. His report can be heard in 14.4 and 28.8 kbps streams if you have the RealPlayer.) Indianapolis TV station WRTV has videos of the seizure, reaction from residents, and the inevitable helicopter footage. There's also a slideshow of photos from the seizure, a discussion board, and other multimedia resources. WRTV also has a lengthy, straightforward news article, and a sidebar on a comment from the White House that it wouldn't comment on the occasion. But you can hardly blame Bush for maintaining silence when Greg J. Dixon, pastor emeritus of the Temple, says things like "I blame this on George Bush and John Ashcroft, the Christians. This is a Republican deal all the way." The Washington Post has a serviceable article. The Associated Press was resourceful enough to contact Richard Hammar, editor ofthe bimonthly Church Law & Tax Report, for comment. "To have the IRS come in and seize the church's property, that is an extraordinary event unparalleled in American history," Hammar, a lawyer for the Assemblies of God, told the news service. UPI, meanwhile, didn't bother to interview Anderson or anyone who might have disagreed with the church's stance.
More stories:
Homosexuality:
Missions and evangelism:
Religious freedom:
Other stories of interest:
Related Elsewhere:
See our past Weblog updates:
February 13 | 12

February 8 | 7 | 6 | 5

February 2 | 1 | January 31 | 29

January 26 | 25 | 24 | 23 | 22

January 19 | 18 | 17 | 16 | 15

January 12 | 11 | 10 | 9 | 8

January 5 | 4 | 3 | 2

December 29 | 28 | 27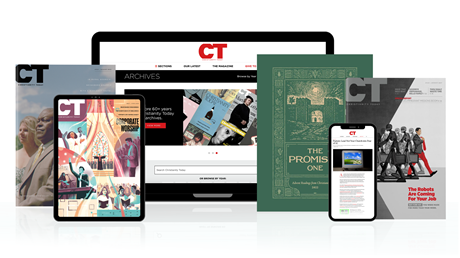 Subscribe to Christianity Today and get access to this article plus 65+ years of archives.
Home delivery of CT magazine
Complete access to articles on ChristianityToday.com
Over 120 years of magazine archives plus full access to all of CT's online archives
Subscribe Now
Militant Hindus Rampage Against Valentine's Day
Militant Hindus Rampage Against Valentine's Day