Almost five centuries after Martin Luther protested against many practices of the Roman Catholic Church, the Vatican has held a consultation with two organizations representing mainstream Protestantism to discuss the issue of indulgences—a practice that contemporary Protestant theologians find perplexing, as Luther did.
The consultation on indulgences, held in Rome on February 9 and 10, brought together leading theologians representing the Vatican's Council for Promoting Christian Unity, the Lutheran World Federation (LWF), which represents 60 million of the world's 64 million Lutherans, and the World Alliance of Reformed Churches (WARC), which links 75 million Christians in 214 churches in 106 countries.
After the meeting, one key participant, Zimbabwean theologian Dr Ishmael Noko, the general secretary of the LWF, said that Luther's "nailing of the 95 theses, an event that many cite as the beginning of the Reformation, was a call by the young Luther, as a devout Catholic, to a debate about the 'power and efficacy of indulgences'. But the theological debate that he called for on October 31, 1517 never took place. I see the ecumenical consultation that has now taken place as a partial response to Luther's call of so many years ago."
Indulgences are not normally a dominant practice in the day-to-day life of most Roman Catholics. However, the publication by the Vatican in 1998 of a document on how the faithful could obtain plenary indulgences in the Catholic Church's jubilee year in 2000 reawakened long-standing differences about the issue. (Indulgences are made available by the church to Catholics in jubilee years, which are held every 25 years.)
The publication of the document prompted criticisms from Protestant churches ...
1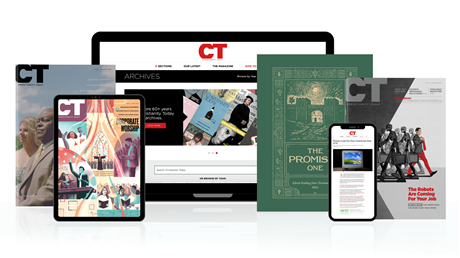 Subscribe to Christianity Today and get access to this article plus 60+ years of archives.
Home delivery of CT magazine
Complete access to articles on ChristianityToday.com
Over 120 years of magazine archives plus full access to all of CT's online archives
Subscribe Now
Catholics and Protestants Discuss Indulgences
Catholics and Protestants Discuss Indulgences