Two religious liberty organizations have mounted a campaign to rescue Indonesian Christians in the Maluku Islands from genocide at the hands of Muslim extremists.
International Christian Concern (ICC) and Christian Aid are attempting to raise $1.2 million in order to take 7,000 Indonesian Christians by boat to safer areas. In March, the groups evacuated 235 Christians from an area south of Halmahera, where members of the Muslim majority have burned entire villages and murdered non-Muslims. ICC and Christian Aid are transporting refugees to northern parts of the island, where Christians have managed to form a stronghold. Violence erupted between Christians and Muslims in the Maluku Islands in January 1999. The conflict, which originated on the island of Ambon, is now spreading into more densely populated areas of the Maluku Islands, a province in eastern Indonesia with 1.7 million people on about 1,000 islands.
Between 5,000 and 8,000 Christians and Muslims have died, and more than 500,000 have been forced from their homes. Muslim extremists have incited mob violence and have pledged to purge the area of all Christians. Indonesia is predominantly Muslim, with Christians making up a sizable minority of the nation's 210 million people.
Steven Snyder, president of ICC, says he felt compelled to help Indonesian Christians after visiting the country in February. "We saw entire villages that were destroyed," Snyder said. "We visited with refugees—some with families that had escaped after being forcibly circumcised." Christian refugees also report forced conversions to Islam. Snyder says the groups have currently raised about 25 percent of the funds needed to relocate the 7,000 Indonesians living in make-shift refugee camps. "As soon ...
1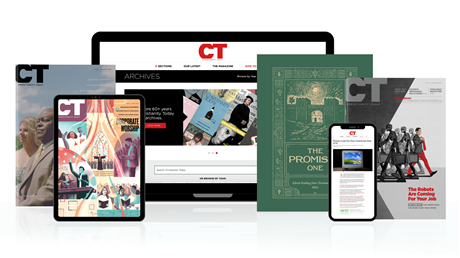 Find hope and historical insight. For a limited time, explore 60+ years of CT archives for free!
Daily devotions from Timothy Dalrymple during this pandemic.
Hundreds of theology and spiritual formation classics from Philip Yancey, Elisabeth Elliot, John Stott, and more.
Thought journalism that inspires you to think more deeply about your faith.
Persecuted Indonesian Christians Evacuated
Persecuted Indonesian Christians Evacuated