Columbine's religious tiles must be mounted, says judge
Columbine High School had banned from its walls 90 tiles memorializing two slain students because they contained religious imagery. One family wanted to paint the date of the tragic shooting along with the words "Jesus Wept." Another used a cross. Another wanted to say, "Jesus is Lord." But on Monday, U.S. District Judge Wiley Daniel said the ban violated the families' freedom of expression, and said the tiles must be posted within 20 days. The school's attorney is recommending an appeal, but The Denver Post editorializes, "We hope that, upon reflection, the school will recognize Judge Daniel's decision as the right one and gracefully accept it." The Rocky Mountain News sees an even larger lesson: "This lawsuit is a useful demonstration that you can equally well get sued if you don't allow the expression of constitutionally protected religious views. … A school violates the free exercise clause if it permits secular tiles but not religious ones."
Anti-hatred law isn't funny, says Mr. Bean
Proposed legislation in Britain outlawing the incitement of religious hatred would mean the death of religion-based comedy, says Rowan Atkinson. "Having spent a substantial part of my career parodying religious figures from my own Christian background, I am aghast at the notion that it could, in effect, be made illegal to imply ridicule of a religion or to lampoon religious figures, said the comedian, famous for his roles as Mr. Bean and Blackadder, in a letter to The Times of London. But Home Secretary David Blunkett, who proposed the legislation, says Atkinson's fears are misplaced. "Fair comment is not at risk, only the incitement to hate," he said.
Dan Rather: Coming home 9/11, I ...
1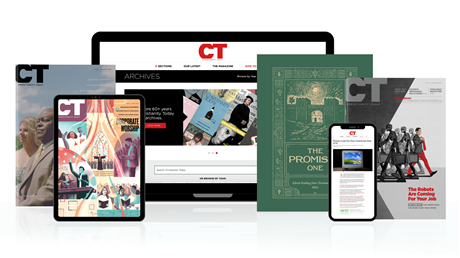 Subscribe to Christianity Today and get access to this article plus 60+ years of archives.
Home delivery of CT magazine
Complete access to articles on ChristianityToday.com
Over 120 years of magazine archives plus full access to all of CT's online archives
Subscribe Now
Rebuilding the Walls of Columbine
Rebuilding the Walls of Columbine