Religious conservatives turn on Bill Simon
Bill Simon, California's Republican gubernatorial candidate, has been a darling of religious conservatives throughout the campaign—so much so that the support was seen by some as a liability. As Weblog has noted, several California newspapers have attempted to paint him as an extremist.
But now it's Simon's old allies who say he's capitulating to an extremist agenda. Answering a questionnaire from the Log Cabin Republicans, an organization of homosexual party members, and speaking to the media this week, Simon announced he would continue the tradition of declaring a Gay Pride Day. He also said he wouldn't try to overturn existing laws allowing homosexuals to adopt children, and would even support domestic partnership laws, so long as they're not based on sexual orientation.
"Let's not premise this thing on having the government go in your bedroom," the San Francisco Chronicle quotes him saying on a radio show Tuesday. "What happens if my brother and I … why couldn't we be domestic partners, if we both lost our wives?" (Domestic partnerships that aren't tied to sexual orientation were also supported in a 1999 Christianity Today forum.)
"This is such a shock," says Randy Thomasson, executive director of Campaign for California Families, on his organization's website. "Gray Davis has shown himself to be corrupt on family values, and now Simon has shown himself to be untrustworthy on some of the same vital issues. Bill Simon has put pro-family voters in a very difficult position. It's very sad that voters are left with two candidates for governor, both of whom would undermine marriage and promote the gay agenda."
Also furious is Traditional Values Coalition chairman Lou Sheldon, whose son was hired by the Simon campaign during the primaries. "He has forgotten that he gave us his word on these issues," he said. "He and his advisors should be ashamed of their ploy to trick religious conservatives into voting for their campaign's empty rhetoric and shabby tactics."
Sheldon expresses similar feelings of betrayal to the Associated Press: "I spent months with Bill Simon touring Anglo and Hispanic churches where he vowed support for traditional values. His responses on this questionnaire tell me otherwise."
The Simon campaign, however, insists that the candidate hasn't changed his opinion—he's just made it more explicit. "Bill Simon hasn't changed his position on any of these issues," campaign strategist Sal Russo told the Chronicle. "Perhaps things could have been stated more artfully."
Anti-persecution activist Steve Snyder dies suddenly at 53
Steve Snyder, founder and president of the anti-persecution organization International Christian Concern, died Tuesday from complications from an infection. "Steven labored in this vineyard long before the movement against persecution captured the imagination of evangelicals," the National Association of Evangelicals' Rich Cizik tells The Washington Times. "What a faithful friend he was of the persecuted."
More on persecution:
More articles
Islam:
UNC Qur'an assignment:
Sex and marriage:
Orlando gay-rights proposal:
Media:
Pop culture:
Star Warsas religion:
Bioethics:
Politics and law:
Sex abuse cases:
Related Elsewhere
See our past Weblog updates:
August 28 | 27 | 26
August 23 | 22 | 21 | 20 | 19
August 16 | 15 | 14 | 13 | 12
August 9 | 8 | 7 | 6 | 5
August 2 | 1 | July 31 | 30 | 29
July 26 | 25 | 24 | 23 | 22
July 19 | 18 | 17 | 16 | 15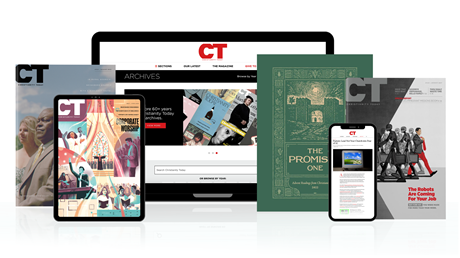 Annual & Monthly subscriptions available.
Print & Digital Issues of CT magazine
Complete access to every article on ChristianityToday.com
Unlimited access to 65+ years of CT's online archives
Member-only special issues
Subscribe
Religious Conservatives Feel Betrayed By Simon's Support for Domestic Partnerships
Religious Conservatives Feel Betrayed By Simon's ...