Zambian President Levy Mwanawasa appears to have acceded to pressure from church and civic lobby groups in his country for him to urgently address the problem of high-profile corruption—a major threat to the Southern African nation's ailing economy.
Viewed by many in his own country as a puppet of former president Frederick Chiluba, Mwanawasa astounded many when he asked Zambia's parliament on July 12 to lift his predecessor's immunity to face trial for corruption and abuse of office.
"Chiluba and his senior aides must answer certain charges, they must explain," Mwanawasa told parliamentarians.
About a month earlier, Mwanawasa had come under attack from leaders of the (Roman Catholic) Zambia Episcopal Conference (ZEC), the Christian Council of Zambia (CCZ) and the Evangelical Fellowship of Zambia (EFZ) who accused him of condoning corruption and failing to deliver on his pre-election pledge to turn around Zambia's economy.
Citing a catalogue of cases, Mwanawasa told the parliament that Chiluba had ordered Zambia's Treasury to pay a Belgium-based Congolese businessman a deposit of $20.5 million for the supply of armaments never delivered to Zambia.
The new president charged further that Chiluba, a former trade unionist, also paid from a special bank account millions of dollars to members of his family and associates and that he failed to account for $47 million during the privatization of Roan Antelope Mining Corporation, a Zambian company.
"It is up to you to take action," Mwanawasa told parliament. "I have offered you the facts."
Father Ignatius Mwebe, the ZEC secretary-general had previously been quoted as saying in Edicisa News, a newsletter of the Ecumenical Documentation and Information Centre for Southern Africa: "Since President Mwanawasa came to power, he has been feeding the people on words."
Mwebe added: "As at now, the new government is just a continuation of the previous government which was good at empty promises."
Referring to Mwanawasa's pre-election pledge to rout corruption, the Rev. Japhet Ndhlovu, the CCZ general secretary, said: "President Mwanawasa's zero tolerance of corruption is a good declaration but from the way things are, it remains a pipe dream until we see it work in practice."
Bishop Paul Mususu, the EFZ executive director, said: "So far President Mwanawasa has not done anything to improve the standard of living for the ordinary Zambian."
After Zambia's parliament voted unanimously on July 16 for the lifting of his immunity, Chiluba immediately appealed to the High Court against the vote.
On July 17, High Court judge Anthony Nyangulu ruled that the government could not prosecute or investigate Chiluba until the court decided whether the decision to lift his immunity was legal. The court will make this decision on August 16.
Following the July 17 court ruling, the Zambian government placed Chiluba under 24-hour surveillance "to prevent him from leaving the country and to protect him from angry Zambians who want him prosecuted".
Chiluba enjoys protection from prosecution under the Zambian constitution which says: "a person who has held, but no longer holds, the office of president shall not be charged with a criminal offence or be amenable to the criminal jurisdiction of any court, in respect of any act done or omitted to be done by him in his personal capacity while he held the office of President."
Copyright © 2002 ENI
Related Elsewhere
Recent news coverage includes:
Should leaders get amnesty for their misdeeds?—

The Monitor

, Kampala (August 6, 2002)
Pastor Mumba welcomes Chiluba, Levy stand-off—The Post, Lusaka, Zambia (July 31, 2002)
Zambian graft probe seizes millions in cash, land—CNN (July 31, 2002)
Levy has betrayed me, charges Chiluba—

The Post

, Lusaka (July 29, 2002)
Zambian anti-corruption effort pits president vs. predecessor—The New York Times (July 29, 2002)
Recent news from Zambia is available from allAfrica.com, AfricaOnline.com, and WorldNews.com.
The BBC has a good profile of Zambia's president, Levy Mwanawasa.
The official State House of Zambia site offers more information about President Mwanawasa, including speeches.
In 1997, World magazine called Chiluba "Africa's politically incorrect phoenix," suggesting that the then-president was both "a good Christian democrat [and] a tyrant."
Past Christianity Today articles on Zambia include:
One African Nation Under God | Zambia is missionary David Livingstone's greatest legacy. But this Christian nation isn't always heaven on earth. (February 4, 2002)
Chiluba Says He Will Retire, But Zambia's Churches Don't Believe Him | Evangelicals, Catholics, and others worry about president's push for third-term debate to continue. (June 1, 2001)
Church Leaders Publicly Oppose Third Term for Christian President | But Zambians are divided over whether Frederick Chiluba should stay. (Apr. 12, 2001)
Weblog: TBN's Paul Crouch Gets Involved in Politics—Zambian Politics, That Is (Apr. 4, 2001)
Zambian Churches and Lawyers Oppose Presidential Plan for Third Term | Evangelicals, Catholics, and others unite against changing country's constitution. (Mar. 5, 2001)
Zambia's Churches Win Fight Against Anti-AIDS Ads | Church leaders are concerned that condom promotion encourages promiscuity.(Jan. 12, 2001)
Archbishop Caught in War of Words with Zambian Government | Pentecostal leader says government 'ineffective,' selfish. (Feb. 10, 2000)
Eight Years After Zambia Became Christian Nation, the Title Is Not Convincing | Immorality and corruption on the rise, say church leaders. (Jan. 18, 2000)
Zambian President Disillusions Christians (Mar. 2, 1998)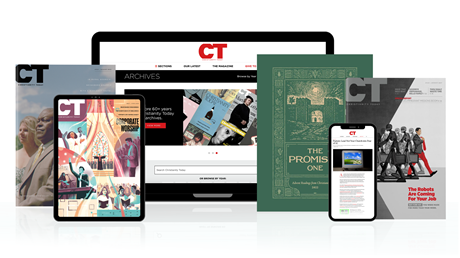 Subscribe to Christianity Today and get access to this article plus 65+ years of archives.
Home delivery of CT magazine
Complete access to articles on ChristianityToday.com
Over 120 years of magazine archives plus full access to all of CT's online archives
Subscribe Now
Zambian President Takes Action After Churches Criticize Him
Zambian President Takes Action After Churches Criticize Him