Cleveland Vouchers go to the Supreme Court
The Supreme Court heard arguments yesterday on whether Cleveland can help children in low-income families pay tuition at private religious schools. Slate.com notes that it "may well be the biggest case of the term. Not only will it affect education policy in the many states contemplating vouchers, but it will also signal the court's openness to President Bush's proposed faith-based charities policy." Other papers are saying it's even bigger, comparing it to Brown v. Board of Education. With such importance, just about every major paper in the country has the story. The New York Times offers great detail, with many quotes from the justices and lawyers. "The court was engaged and extremely attentive as five lawyers, three for Ohio and two for the voucher opponents, made their case in an 80-minute argument, a rare departure from the court's one-hour standard," writes Linda Greenhouse. "A sweeping decision that would settle the future of such programs appeared unlikely."
The decision (expected by July) may not be all that sweeping, but it will certainly be a huge victory to whichever side of the voucher debate wins. So which way will it go? "All eyes were on Justice Sandra Day O'Connor, who was seen as holding the deciding vote because of her position in the center of the court on church-state issues," writes Greenhouse. "She gave little away, pressing both sides and expressing some skepticism about the answers she received."
An editorial in the Cleveland newspaper, The Plain Dealer, warns against prognostications: "Judging from their comments and records, it's safe to guess that certain justices—such as William Rehnquist and Antonin Scalia—will support Ohio's voucher program. But handicapping the outcome based on Wednesday's proceedings is chancy at best. Ahead are months of closed-door arguments, privately circulated briefs and, ultimately, a decision."
That doesn't stop other papers from hazarding guesses. USA Today says the justices "appeared receptive" to the idea. The Los Angeles Times reports, "At least five justices—including, notably, Sandra Day O'Connor—sounded during the argument as though they were leaning toward the pro-voucher side." The Baltimore Sun also reports that "Justice Sandra Day O'Connor … repeatedly noted that parents in the ailing Cleveland school system can enroll their children in non-religious charter or magnet schools or use money from the 6-year-old voucher program to pay for private tutors." One of the strongest predictions comes from Tony Mauro at The American Lawyer: "The school voucher movement appeared to be on its way to a major constitutional victory … Justice Sandra Day O'Connor appeared largely untroubled by the argument that taxpayer-funded vouchers, as they operate in Cleveland, overwhelmingly benefit religious schools."
The Atlanta Journal-Constitution picks out two other swing votes: Stephen Breyer and Anthony Kennedy. Indeed, newspapers are very divided on where Breyer stands. The Chicago Tribune reports, "Justice Stephen Breyer said the program appears to be a government endorsement of religious instruction because 'it was putting up massive amounts of money.' 'That's a problem that bothers me,' Breyer said." Most papers put Breyer more or less in the anti-voucher column, but the Los Angeles Times notes early that he "commented that the Catholic schools in Cleveland appeared to offer a higher quality of education than the public schools. Were he a parent there, Breyer said, he might send his children to those schools, even though he is Jewish."
It may be too early to count Supreme Court votes, but editorials and opinion pieces continue to pour in on the issue. Among those in the pro-voucher category: The Cleveland Plain Dealer, The Milwaukee Journal-Sentinel, and The Washington Times. Against vouchers: The New York Times, The Boston Globe, The Detroit Free Press, The Akron Beacon-Journal, and USA Today.
More articles
Persecution in China:
Church and state:
Politics:
Crime:
Life ethics:
Money & business:
Church life:
Missions & ministry:
Personalities:
Other stories of interest:
Related Elsewhere
See our past Weblog updates:
February 20 | 19 | 18
February 15 | 14 | 13 | 12 | 11
February 8 | 7 | 6 | 5 | 4
February 1 | January 31 | 30 | 29 | 28
January 25 | 24 | 23 | 22 | 21
January 18 | 17 | 16 | 15 | 14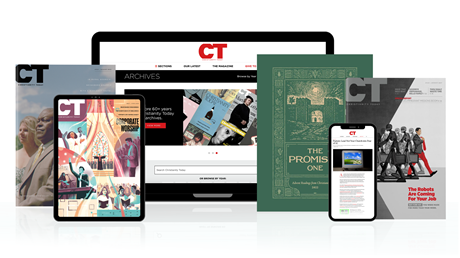 Subscribe to Christianity Today and get access to this article plus 65+ years of archives.
Home delivery of CT magazine
Complete access to articles on ChristianityToday.com
Over 120 years of magazine archives plus full access to all of CT's online archives
Subscribe Now
Papers Think Vouchers Will Win Supreme Court Battle
Papers Think Vouchers Will Win Supreme Court Battle