Pediatrics association: children raised by homosexuals just as healthy as those raised in traditional families
"Children who grow up with one or two gay and/or lesbian parents fare as well in emotional, cognitive, social, and sexual functioning as do children whose parents are heterosexual," says a report by the American Academy of Pediatrics. The nation's largest pediatric group is therefore calling for states to allow homosexuals to adopt their partner's children. "When two adults participate in parenting a child, they and the child deserve the serenity that comes with legal recognition," the organization says in the February issue of Pediatrics. USA Today says the report comes at an important time: "A 'gayby boom' is taking place as growing numbers of gays adopt or have their own biological children using donor sperm or female surrogates." The pediatrics association says between 1 million and 9 million children have at least one parent who is homosexual.
Conservative Christians are questioning both the organization's stance and its data. The spokesman making the most press appearances today is Ken Connor of the Family Research Council. He tells The New York Times he finds it "regrettable that the academy has succumbed to political correctness and has abandoned substantive research." "This is part of a campaign to normalize homosexual relationships and accord them a status equivalent to marriage," he says in the Chicago Tribune. "Children should not be pawns in a political shell game." Focus on the Family similarly criticized the AAP's recommendation.
David Blankenhorn, president of the Institute for American Values, ties the controversy to another problem facing families. "Children do best when they grow up with a mother and a father," he tells USA Today. We're going to find out with same-sex couples just what we found out with divorce. The children are at higher risk for problems."
The Chicago Tribune quotes heavily from Barbara Howard, a Johns Hopkins University pediatrician and part of the committee behind the report. "Our intent is to safeguard the rights of children who happen to have a homosexual parent," she says. But the paper says, "Howard conceded that many of the studies suffered from small sample sizes and the possibility of biased results—unhappy families seldom agree to take part in such research." Still, the Tribune is careful to note the AAP report's finding that "no study has found confusion about gender identity in children from same-sex households."
Not so fast. Just as this story breaks in America, Europe is finding something else. "Children raised by gay couples will suffer serious problems in later life," says a European study reported in The Advertiser of Adelaide, Australia. "The biggest investigation into same-sex parenting to be published in Europe claims children brought up by gay couples are more likely to experiment with homosexual behaviour and be confused about their sexuality." Sociologist Patricia Morgan, author of Children As Trophies?, has reviewed 144 academic papers on gay parenting, and says traditional marriages provide the best environment for child rearing.
Man confesses to Graham Staines murder
Mahendra Hembram, one of the 14 men charged in the 1999 murder of Australian missionary Graham Staines and his two sons, says he did it. But he says he acted alone in the Orissa, India, incident that burned them alive. "All the other accused are innocent and therefore should be set free," he said in a written confession. He says he committed the act out of anger at the Staines' eating beef. That's a pretty unbelievable story. Observers said at least 50 had stormed the Staineses' jeep with axes and burned it to the ground. And they even attacked villagers who tried to save them. Hembram says he did all this alone? A court will question him about his confession later this week.
Related Elsewhere
See our past Weblog updates:
February 1 | January 31 | 30 | 29 | 28
January 25 | 24 | 23 | 22 | 21
January 18 | 17 | 16 | 15 | 14
January 11 | 10 | 9 | 8 | 7
January 4 | 3 | 2 | December 31
December 28 | 27 | 26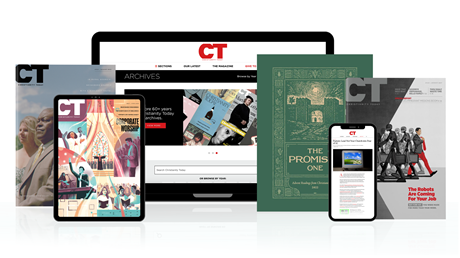 Annual & Monthly subscriptions available.
Print & Digital Issues of CT magazine
Complete access to every article on ChristianityToday.com
Unlimited access to 65+ years of CT's online archives
Member-only special issues
Subscribe
The Gayby Boom
The Gayby Boom