C is for Christ, that's good enough for me
"If Oprah Winfrey can teach about Islam, there's no reason why we can't teach [children] about Islam and Christianity and Buddhism and other major world religions," says Gary Knell, president and chief executive of Sesame Workshop. That's right. Soon you children might be watching Count von Count explaining the Trinity, Cookie Monster on Communion, and Big Bird talking about God's grace. That will certainly be interesting. It's apparently part of a major overhaul of the show debuting this month.
More on the White House's new faith-based initiative head
The White House has officially announced Jim Towey as the new director of the Office of Faith-Based and Community Initiatives. "He understands there are things more important than political parties. And one of those things more important than political parties is to help heal the nation's soul," President Bush said while introducing him (text | audio | video). "He brings to the job managerial skills and a servant's heart." The Los Angeles Times notes that Towey told the St. Petersburg Times in a 1995 interview, "My career goal is to go to heaven." (Hold your comments on works righteousness, please.) Family Research Council President Ken Connor couldn't be more pleased. "Jim is a humble, self-effacing man of goodwill," Connor said in his daily newsletter. "The president could not have picked a better person to serve in this new role."
But many religious aid workers and others worry that the faith-based initiative is a now a mere ghost of what Bush presented a year ago. The president didn't outline any new plans or direction for the office at the Towey introduction, as some media predicted he would. He still called it "one of the most important commitments of my administration," but reports say a Senate bill will include few of his ideas. Stephen Lazarus, senior policy associate with the Center for Public Justice, says faith-based organizations will take what they can get. "You take half a loaf of bread when you can get it, realizing that you'll just continue to work for more," he tells the Los Angeles Times.
Pat comes up dry
"Over the years, Mr. Robertson, the founder of the Christian Coalition, has orchestrated some wildly successful business deals," reports The New York Times's Greg Winter. "Starting an oil refinery for charitable ends has not turned out to be one of them." Robertson has probably lost about $75 million on the failed Los Angeles-area refinery, but that's not the end of his problems, Winter says. "His former lawyers are suing him over unpaid bills. The State of California is chasing close behind for broken contracts and tanks of illegally stored hazardous waste. Even some of his closest confidants feel snubbed by him, and now mention Pat Robertson's name only with a humph." Maybe God is judging him.
Lord, don't expand my territory where there are homosexuals
Dotti Berry says she started The Jabez Foundation before she heard of Bruce Wilkinson's bestselling book. But when it came out, she wanted her Web site's visitors to read it. She promoted it and even offered a place for readers to buy it. But Wilkinson's publisher, Multnomah, didn't want visitors to her Web site to buy the book. Perhaps the foundation had something to do with it. "We are dedicated to supporting all God's children, including but not limited to gays, lesbians, bisexuals, transgender and allied persons, by helping them understand that God's bounty is limited only by us, not by God's resources, power, or willingness to give," says the foundation's Web site.
Multnomah says it ordered Berry to pull the promotion not based on sexuality issues but on intellectual property rights. Berry "inappropriately used Multnomah's intellectual property to create an implied affiliation and endorsement that if not addressed could lead to the diminished value of the intellectual property rights and impair Multnomah's ability to protect such rights in the future," says a statement from the publisher. Berry says she became an authorized Prayer of Jabez book dealer in August 2000, before Multnomah knew the nature of her site. But she says she didn't have the money to fight the matter in court.
More articles
Church life:
Religion and education:
Religion and politics:
Pop culture:
Theology and syncretism:
Opinions you'll probably disagree with:
Related Elsewhere
See our past Weblog updates:
February 4
February 1 | January 31 | 30 | 29 | 28
January 25 | 24 | 23 | 22 | 21
January 18 | 17 | 16 | 15 | 14
January 11 | 10 | 9 | 8 | 7
January 4 | 3 | 2 | December 31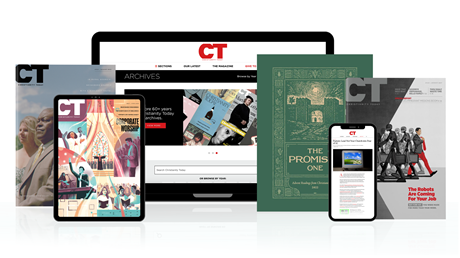 Annual & Monthly subscriptions available.
Print & Digital Issues of CT magazine
Complete access to every article on ChristianityToday.com
Unlimited access to 65+ years of CT's online archives
Member-only special issues
Subscribe
Sesame Street Gets Religion
Sesame Street Gets Religion