Less than a week before Martin Burnham's abduction by Muslim guerrillas on the Philippine island of Palawan in May 2001, the New Tribes missionary gave the devotional at a Wednesday evening service at Rose Hill Bible Church in his small hometown outside Wichita, Kansas.
Some of Burnham's last words in the United States were also the last words of Jesus recorded in the Gospel of John, said Ralph Burnham, Martin's uncle, during yesterday morning's service at the church. "His very last words were, 'Follow thou me.'" Ralph Burnham said, his voice choking up. "Martin not only spoke of following him, but he took on that responsibility. Of course, at that time neither he nor any of us expected how far he was going to be required to go to. But he was willing to go."
Martin Burnham, 42, kept that attitude throughout the 376 days he and his wife, Gracia, 43, were held captive by the Abu Sayyaf terrorist group.
Just before a Philippine military raid on the kidnappers that led to Martin's death and Gracia's freedom, the two huddled together in a hammock under a makeshift tent.
"Martin and Gracia had really been thinking that there would be a chance that they would not make it out alive," said Martin's brother, Doug, relying on a phone conversation with Gracia. "Martin said to Gracia, 'The Bible says to serve the Lord with gladness. Let's go out all the way. Let's serve him all the way with gladness.'"
The two then prayed in their hammock, recited Scripture verses to each other, and sang. They laid down to rest. Then the rescue assault began and bullets began to fly, puncturing Gracia's leg and Martin's chest.
"That was Gracia's last [memory] of Martin, that to the very end he served the Lord with gladness," Doug Burnham said. "And she was very proud of him for that."
Rose Hill Bible Church, a conservative independent congregation where Gracia is a member, has long been the church of choice for the extended Burnham family. Doug Burnham leads worship, Ralph serves as elder (as does another uncle, David). Martin's grandfather, Ralph Burnham Sr., was one of the men who planted the church with others from Wichita Bible Church in 1955. More than a quarter of yesterday's Sunday school attendees were part of the extended Burnham family.
The Burnhams were active in both the Sunday morning and evening services. Doug Burnham chose songs of joy for congregational singing, explaining, "Joy does not change. It's not based on circumstances. … There's no reason why we can't express that joy this morning." Mindy, the Burnhams' 12-year-old daughter, sang in the choir. In the evening service, seven of the Burnham men—including Martin's father, Paul, and his 15-year-old son, Jeff—joined to sing "'Tis So Sweet to Trust in Jesus."
With such a dominant family presence and the knowledge that the number of reporters would rival the church's normal attendance, pastor Robert Varner says that preparing Sunday's service was a challenge.
"I talked to Paul [Martin's father], and he said, 'Just preach the Word of God,'" Varner told Christianity Today. "I was inclined to go with a more comforting message, but after talking to Paul and [thinking] about how Martin wanted to go on with his work and how Paul and Oreta want to see the work go on, I decided to present a more challenging message."
And so Varner's sermon began, "I was trying to think of some things in Scripture that might be comforting, and I know that there's comfort in Scripture. And I think that sometimes we become too comfortable that we do not do the job." It ended with him telling the church, "Every one of us should envy [Martin Burnham] because he was faithfully doing God's will for his life to the very end. … Martin and Gracia Burnham went to the Philippines in obedience to God's call in their lives. That's a fact. That's done. What about you? What about me? Will we be obedient to the very end of our lives?"
Reunion Today
Gracia Burnham is returning to Rose Hill Monday afternoon, after meeting with Philippine President Gloria Macapagal-Arroyo, the family of Ediborah Yap (another Abu Sayyaf hostage killed in Friday's battle), and fellow New Tribes missionaries in the Philippines. Her parents, children, and other family members have gathered here along with leaders of the New Tribes Mission to await her arrival.
"It's not the kind of reunion we were hoping for," says Doug Burnham. "We're one short." Still, he says, the family and church are very eager to have her back and help her adjust.
"She has some grieving to do," Burnham said. "She also has to recover from being held hostage for more than a year." The couple's three children, ages 15, 12, and 11, are also grieving, though family members say they're doing better than expected.
"God says he will be a father to the fatherless, and God is going to have to pick up the slack where Gracia and anyone else can't," Burnham said. Martin's body, which is being examined at the Kadena Air Base in Okinawa, Japan, to determine the cause of death, will be returned to the U.S. later this week. A funeral and a private burial have been scheduled for Friday.
Ted Olsen is online managing editor of Christianity Today.
Related Elsewhere
More updates on the Burnhams are available at Yahoo's full coverage, The Philippine Inquirer, The Daily Tribune, ABS-CBN, New Tribes Mission, The Wichita Eagle and The Orlando Sentinel.
Previous Christianity Today articles on the Burnhams includes:
Free the Burnhams | A year after the missionaries' abduction, it's time to bring them home. (May 24, 2002)
Families of Hostage Couple Wait | Men's prayer group for Burnhams perseveres six days a week. (Feb. 26, 2002)
Agency Disputes Rumors about Burnhams | All indications say the hostages are still being held captive in the jungles of Basilan Island. (Feb. 26, 2002)
Missionary Couple Remains in Limbo | The apparently poor condition of the Burnhams has given the case a new urgency. (Jan. 17, 2002)
Kidnapped Missionaries Reported Safe | But danger increasing for Burnhams—and for workers around the world. (June 26, 2001)
New Tribes Missionaries Kidnapped | Muslim rebels in Philippines threaten to kill Martin and Gracia Burnham and 18 others if military intervenes. (May 29, 2001)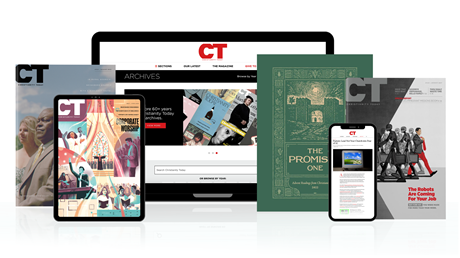 Annual & Monthly subscriptions available.
Print & Digital Issues of CT magazine
Complete access to every article on ChristianityToday.com
Unlimited access to 65+ years of CT's online archives
Member-only special issues
Subscribe
Martin Burnham Went Out Serving With Gladness
Martin Burnham Went Out Serving With Gladness