The Dallas Morning News reviews what bishops knew
For the last three months The Dallas Morning News has studied what U.S. bishops knew and did about sexual abuse in their dioceses. In results released today, the paper reports that "roughly two-thirds of the top U.S. Catholic leaders have allowed priests accused of sexual abuse to keep working."
The study finds that 111 of 178 bishops either ignored warnings about suspicious behavior or failed to dismiss priests after admissions of wrongdoing, diagnoses of sexual disorders, legal settlements, or even criminal convictions. The 111 bishops are from at least 40 states and eight are now cardinals in U.S. archdioceses.
Today's article looks at the shadow these findings cast on this week's bishops' meeting in Dallas and explains why bishops would have allowed accused priests to stay in their parishes or be moved to other communities. Two of the common explanations of bishops's actions are "they did what they did many years ago [and] on the advice of skilled therapists who had treated the priests."
While many of the cases now being exposed are decades old, The Dallas Morning News found several examples of accused priests transferred or left in their congregations since the late 1990s.
The Rev. Francis Maniscalco, a spokesman for the U.S. Conference of Catholic Bishops, told the paper that deciding on the best methods to handle clergy sexual abuse has been an issue for decades and individual bishops made the most prudent choices they could.
"Why should anybody's feet be held to the fire?" he asked. "The bishops made what they thought were prudent decisions at the time. The decisions were made on the best advice available."
Other stories on the sex abuse scandal include:
Missouri monks mourn; police find no motive in killings
The bells of Missouri's Conception Abbey rang 80 times yesterday, one for each year that two slain monks had given to their faith. The monks did not gather for group prayer but privately meditated while police continued to canvass the crime scene where Lloyd Robert Jeffress, 71, killed Brother Damian Larson and the Rev. Philip Schuster on Monday. Two others were seriously wounded.
Investigators still do not know why Jeffress, a former Catholic who recently attended a Methodist church, would open fire in the monastery before taking his own life. In fact, they can figure out little of anything about the man.
"It's very unusual to find a person this private, where their family doesn't even have contact with him," Sgt. Sheldon A. Lyon, a Missouri Highway Patrol spokesman, told The New York Times. "It makes it difficult to say why this man would do this. Usually there are some red flags that indicate why a gunman like this will have acted the way he did. But that's not the case here."
New York kindergartner can pray at snack time
In January five-year-old Kayla Broadus held hands with classmates and prayed over their cupcakes and milk, "God is good. God is great. Thank you, God, for my food." Her teacher stopped her, citing separation of church and state; the principal agreed.
In response, Broadus' mother filed a lawsuit that was settled last night by a school board vote. In the settlement, which the board approved unanimously, no payments will be made, the lawsuit is dropped, and Kayla can pray. The New York school district also does not have to admit any wrongdoing.
The school board says nothing has changed. After the suit was filed, the Saratoga Springs Board of Education passed a resolution confirming that it never had a policy restricting audible prayer. Board of Education President Sandra Lewis told the local Saratogian: "Kayla was able to pray before the lawsuit and it will continue to remain the same."
More articles
Southern Baptist convention:
Politics and law:
Other stories of interest:
Ecumenism:
Education:
Church life:
Related Elsewhere
See our past Weblog updates:
June 11 | 10
June 7 | 6 | 5 | 4 | 3
May 31 | 30 | 29 | 28
May 24 | 23 | 22 | 21 | 20
May 17 | 16 | 15 | 14 | 13
May 9 | 8 | 7 | 6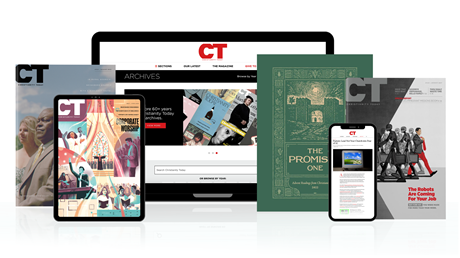 Subscribe to Christianity Today and get access to this article plus 65+ years of archives.
Home delivery of CT magazine
Complete access to articles on ChristianityToday.com
Over 120 years of magazine archives plus full access to all of CT's online archives
Subscribe Now
Two-Thirds of U.S. Bishops Allowed Accused Priests to Continue Working
Two-Thirds of U.S. Bishops Allowed Accused Priests ...