"Whether it's martryrdom or any other means, we are part of it," says Orthodox priest
Attallah Hana, a priest CNN calls "a leading Greek Orthodox figure in Jerusalem," has always been a vocal and adamant spokesman for the Palestinian cause. He's even been the subject of major controversy before, and the Jerusalem Post says he's a loose cannon the church wants to rein in.
They'll really want to rein him in now. Gulf News, a newspaper in the United Arab Emirates, isn't exactly a paragon of unbiased journalism, but if even half of the comments it quotes Hana as saying are true it's amazing:
As you know, political parties in Palestine agree to the continuation of the intifada, which includes different approaches of struggle. Some freedom fighters adopt martyrdom or suicide bombing, while others opt for other measures. But all these struggles serve the continued intifada for freedom. Therefore, we support all these causes. … It is the Israeli Zionist regime that is committing genocide in Palestine by killing innocent women and children. Palestinian people have the right to defend themselves from the Israeli barbarism and atrocities. … We are part of the intifada, so you don't expect us to keep distance and watch. We are in the struggle, whether it's martyrdom or any other means, we are part of it.
Expect not a few calls for the Greek Orthodox Church to distance itself from this call for more suicide bombers. In a New York Times column today, Nicholas D. Kristof (who recently called evangelicals "the new internationalists") remarked that "nobody so distorts, denigrates and defames Islam as radical Muslims themselves." Indeed, when clerics like Hana use their religious platform to support suicide bombers, the same may be said for Christians.
Contrast, then, Hana's remarks with those of Fahed Abu-Akel, the new head of the Presbyterian Church (U.S.A.). One of the Palestinian American's first acts as moderator was to condemn suicide bombings.
The Christian Right's latest target: John Ashcroft
Yesterday, President Bush. Today, Attorney General Ashcroft. The Christian Right is attacking the Washington leaders it once saw as defenders of the faith as traitors. As The Washington Post, Washington Times, Chicago Tribune, and Fox News all report today, groups like Concerned Women for America and the American Family Association are furious that the AG asked Deputy Attorney General Larry Thompson to speak to a rally of homosexual Justice Department employees Wednesday night, which was held at Justice headquarters.
"After all the work we did to stand up to the liberal mudslinging during Ashcroft's confirmation fight, this is what we get?" said Robert Knight of Concerned Women for America's Culture and Family Institute. "I have to ask: Why is Mr. Ashcroft, a committed Christian, using his official capacity to celebrate sin?"
Similarly, says CWA president Sandy Rios, "If the Bush administration cannot uphold the most basic of family values and virtues, it risks losing pivotal support from those who have been most loyal in the past."
Abu Sayyaf leader killed
Thought you'd like to know that the Muslim guerrilla leader who had held American missionaries Martin and Gracia Burnham captive for more than a year was reportedly killed today in what authorities are calling a "high seas shootout."
More articles
Politics and law:
Faith-based initiative:
Life ethics:
Sex education:
Education:
The next Archbishop of Canterbury:
Interfaith relations:
Jerry Falwell:
Missions and ministry:
Theology:
Sexuality and gender:
Southern Baptist Convention:
Books:
Technology:
Crime and justice:
Sex abuse scandal:
Other stories of interest:
Related Elsewhere
See our past Weblog updates:
June 20 | 19 | 18 | 17
June 14 | 13 | 12 | 11 | 10
June 7 | 6 | 5 | 4 | 3
May 31 | 30 | 29 | 28
May 24 | 23 | 22 | 21 | 20
May 17 | 16 | 15 | 14 | 13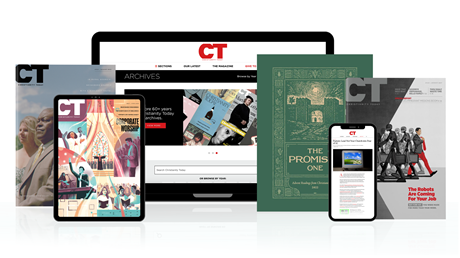 Subscribe to Christianity Today and get access to this article plus 65+ years of archives.
Home delivery of CT magazine
Complete access to articles on ChristianityToday.com
Over 120 years of magazine archives plus full access to all of CT's online archives
Subscribe Now
"Weblog: We Support Suicide Bombing, Says Greek Orthodox 'Spokesman'"
"Weblog: We Support Suicide Bombing, Says Greek ...