Big Idea Productions laid off more than 30 employees a week before the release of Jonah, its first theatrical film. Reports of pay cuts between 15 and 20 percent for remaining employees were unconfirmed by Big Idea, which is based in Lombard, Illinois, and produces the best-selling VeggieTales video series.
According to former employees, this is the third time layoffs have occurred at Big Idea in the last three years. Sources tell Christianity Today that Big Idea's future now rests on the success of Jonah: A VeggieTales Movie.
Executives at Big Idea this week refused CT's repeated requests for comment. A spokesman for the company, A. Larry Ross, said that everyone who could speak for the company's financial and staffing status was booked to promote the film's opening. "I can't confirm or deny any reports," he said. "Big Idea, as a private company, does not discuss staffing issues."
Company Chief Operating Officer Terry Botwick told CT that laid-off employees signed nondisclosure contracts as they left.
Several former employees who spoke with CT asked that their names not be used. One called the layoffs a shock. Another said that laid-off employees represented different levels of responsibility and seniority. "Looking at it on paper doesn't make sense," she said. "It wasn't those most recently hired. In some cases, it was people there since the beginning."
Cyclical staffing?
Company spokesman Ross said that changes in employment are typical at stages of film development. "Like at many studios, production staffing needs vary within the production schedule," he said. "The important thing is that, as [Big Idea founder] Phil Vischer has said in the past, they don't exist to profit but they profit to exist. As such, you have to periodically reassess and examine company structure, and also the studio as it relates to production needs, and act accordingly."
A knowledgeable former staff member who left the company during the production of Jonah told CT that the costs connected to the film crippled Big Idea.
"My impression was that we needed to do really well on Jonah to continue," the source told CT. "Unlike how most people make a movie, where you get all the money up front, we were doing it backwards. We were making a movie trying to get money to back it as we were going along, which put them in huge debt."
In a prepared statement, COO Terry Botwick said, "In order to uphold the integrity of our vision and maintain creative control on Jonah, we made a corporate decision to not accept outside funding. That commitment has enabled us to bring the film to a whole new audience in the way and with the wholesome reliability our core fans have come to expect."
Like most animated films, Jonah was in production for several years. The script was reportedly finished in 1999 and the film cost $12 million. (In comparison, Disney's Lilo and Stitch had a budget of $80 million. Pixar's computer-animated Monsters, Inc. cost $100 million.)
Money for the movie came from investors and loans, a source said. In addition, when film distributor Artisan signed to release Jonah into theaters, Big Idea received an advance on the proceeds. A former employee said the company was financially strong from the success of direct-to-video efforts before it attempted to take on a major motion picture.
In his statement, Botwick said, "the company has a full release schedule this year and next, including … a second feature film already in pre-production."
A CT source quit Big Idea because of "craziness" that stemmed from a lack of job security. "I was there not even a month when 30 people got laid off," the source said. "They were trying to create this whole sense of family environment, but if you are in a family you don't expect to walk in and have your family say, 'Well, we are cutting you out.' "
Another former employee said several employees have left the company on principle. In the source's opinion, a philosophical shift from stressing quality to maximizing profit led to additional products like Larryboy, a two-dimensional cartoon. "They've changed the product, they've changed the look, they changed the mentality," the person said. "They took out everything that made it VeggieTales."
Because of discontent and layoffs, the former employee said, many of those who made Jonah no longer work at Big Idea.
The source said the hardest thing on the creative staff was that the company represented more than a paycheck. "You are talking about people's lives, not people's jobs, because we bought into that mission lock, stock, and barrel," the former employee said. "These are people who know God brought them to this company to be part of this mission. They gave up their jobs at Disney.
"It isn't just that we have to go to the food pantry or lose a house, it is also that we lost the passion for what we were doing because it was our mission."
One former employee said he still had hope for the company. "The world needs a media company like Big Idea still," he said. "Pray for them. Definitely pray for them. … I am sure God knows what he is doing."
Todd Hertz is assistant online editor for Christianity Today.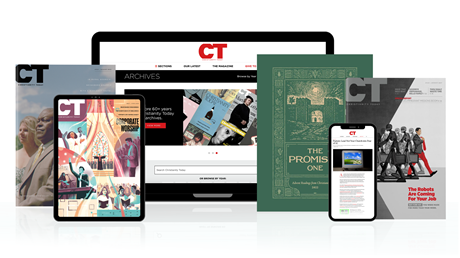 Subscribe to Christianity Today and get access to this article plus 65+ years of archives.
Home delivery of CT magazine
Complete access to articles on ChristianityToday.com
Over 120 years of magazine archives plus full access to all of CT's online archives
Subscribe Now
Big Trouble at Big Idea
Big Trouble at Big Idea