true
Last April, as the animators and creative teams at Big Idea Productions were in the final stretch of Jonah: A VeggieTales Movie, Music Director Kurt Heinecke was finishing the score. Christianity Today assistant online editor Todd Hertz spoke with Heinecke just a month before the former school band director was to record the score with a 50-piece orchestra.
What's your history with Big Idea?
I've been working here for nine years. Those first three or four years I was working both here and at Park Community Church. At that time, I was full time at the church and part time here. I didn't have an office. I only worked out of my home.
I remember way back in the beginning a lot of times Phil and I just talking about the vision that he had. I'm more of a nuts and bolts detail person, so it was weird to hear his vision and ideas for what could become of this. I think in his heart of hearts none of this surprises him. And so it's easy to get caught up in that and and do whatever you needed to do. So that's how I got started.
Our very first space, I mean it was just this little whole in the wall. It was a little store front and they didn't even have a sound booth. We had big mattresses and tarps and blankets to cover the sound. Late at night one night, I borrowed a tuba so we could do the theme song. I intentionally put those mistakes in there because Larry (a character who in the videos' credits plays the tuba) would make mistakes. I could have played it better.
What are differences between then and now?
When we started, we had no money for equipment. I did the first couple of shows without even a computer. I was on a keyboard workstation. And then as we got more budget and more time, then I started adding live instruments. But it was usually just me because I play trumpet and all the brass instruments because I used to be a band director. I have played saxophone and percussion and ukulele and sung a lot of background stuff. I don't do the character voices but I've done a lot of singing in the background. Phil and Mike and I have done a lot of singing together on stuff. We always talk like, "Oh, we'll get a choir for this." In the end it's the three of us singing like girls.
And now we've got a real budget. Next month will be biggest thing we've done which is a 50-piece orchestra for the Jonah score. The thing we say around here is that clever is worth it's weight in gold. The key word is clever. For instance, there's a choir on one of the songs and we just held auditions within our company and got our 20 best singers.
We'll never have the money that a Pixar or a Disney or a DreamWorks has but we still need to be putting out some stuff that is creative and imaginative. And so we have to be clever with our resources.
What is different, besides the budget, between this animation house and others?
All of us have a vested interested in what we're doing in this company. It's not just a bunch of freelancers. I mean if this was a Pixar, DreamWorks - the composer would be hired on to do this one project. And this person would be hired on. But we're a team here and have worked for years towards this. I've got a vested interest in what I'm doing. I am representing me and representing Big Idea.
Do you write all of the score and music for VeggieTales?
Yes, but Phil and Mike and Lisa are all very musical. There's so much co-writing that goes on here. Sometimes Mike and I will work together on Silly Songs. He'll come up with the lyrics—I don't write any lyrics—and maybe the start of the melody.
There was one song he came up with that he was singing to his wife and she reminded him that that it was the theme song from a Spanish soap opera that had been playing on TV. And so it was my job then to take that and completely rewrite it so it sounded nothing like that.
So it's fun working with these guys as a team. Even with the score, I write the score but Phil has such an ear for what he wants to hear emotionally that he'll send me a CD full of comments or he'll be at home watching what we just watched and making his comments in a tape recorder—"let's try this here: da, da, da."
What goes into writing the songs?
We love to research them. I mean, for the Barbara Manatee song we wanted a tango, so we researched by watching a couple of tango movies and bought some tango CDs. I mean really, the song is an authentic tango and that's the fun part of it. But really if you just heard the music, there's no humor in that music. But it makes the humor of the situation that much more funny. And that's the fun part of that: being a straight man to the humor in the words and action.
I was just talking with a guy yesterday who said, "those polkas you wrote, you must have that in your blood." I directed German bands in high school and I've got a German family and so I love to really dig into whatever style we're trying to create.
It's a lot of fun to bring depth to it, instead of just making it strictly for kids. My whole family is a family of musicians and often times I find myself asking, "Would my older brother respect what I'm doing in this?" I want there to be depth to it.
My brother lives in Norway and so for Lyle the Kindly Viking, he sent me over several different songs that were ancient Norweigan Viking songs. And there was this one that it turns out was the first song in existence that anybody has found written down that has harmony and triads. So we used it as Junior's theme in the video. That's a 15th century Viking song. I love that sort of richness.
I think that's so cool that somewhere out there, somebody is going to hear that and say, "Wait a minute!" It could be one person in a million but I love doing that.
One of the things that we're using in Jonah is that when we hear about mercy and God's grace, one of theme songs that we use is a hymn that I found. It's an old hymn that I had never heard before. We never sing those lyrics in the movie but they're played by instrument and they're hummed at times by a choir. But knowing that that reference is there, somebody is going to pick up on it.
Todd Hertz is assistant online editor for Christianity Today.
Related Elsewhere
Also appearing on our site today:
Runaway Asparagus | Big Idea's Jonah is both wholesome and hip.
The Top Tomato | Phil Vischer's tenacious campaign to dominate family entertainment.
(The Voice of) Larry the Cucumber Speaks | "Nobody thinks growing up that they're going to be a cucumber."
The official site for Jonah: A VeggieTales Movie has activities and offerings for kids plus movie information, pictures, and trailers. The corporate site has more information on the company.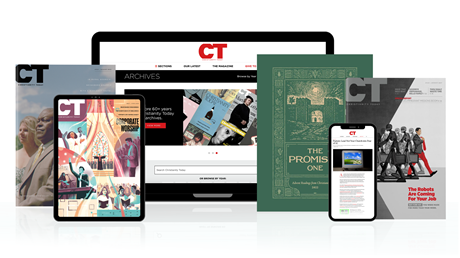 Subscribe to Christianity Today and get access to this article plus 65+ years of archives.
Home delivery of CT magazine
Complete access to articles on ChristianityToday.com
Over 120 years of magazine archives plus full access to all of CT's online archives
Subscribe Now
The Serious Business of Silly Songs
The Serious Business of Silly Songs