Mexican Catholic Enrique Bucio arrived in suburban Chicago from Michoacan state with his wife and daughter 13 years ago. But he didn't look for a church, because he was afraid of "going to the wrong one."
"Back on the ranch, we heard from people who had been to the United States and had bad experiences," says Bucio, 43. "A friend said that at one church he visited, they introduced him, and everything seemed directed at him. It was a little strange."
They also found it strange that money in the offering basket went right back to those in the congregation. Bucio doesn't know what kind of church his countryman visited, but it wasn't the Roman Catholic service he and his friends were accustomed to.
Like many of the immigrants that helped Latinos become the largest U.S. minority last month (37 million, versus 36.1 million African Americans), Bucio found himself awash in religious options. He and his family don't attend church regularly. But when they do, they go to a Spanish-language Catholic service in Bloomingdale, Illinois. That's where his brother brought him when Bucio still had no car.
Despite a growth spurt in Hispanic Protestant services and a steady departure of Latinos from Catholic parishes, Bucio is illustrative of many immigrants from Latin America who default to the familiar. Contrary to popular belief and previous predictions, the percentage of Catholics among Latinos since 1988 has remained fairly constant. In 2002, 70.2 percent (nearly 25 million) of all U.S. Hispanics identified themselves as Roman Catholics.
That is the conclusion of a study released last week by Hispanic Churches in American Public Life (HCAPL). Gaston Espinosa, project manager for the study, attributes the "apparent stability" of Hispanics' Roman Catholic affiliation mainly to the 58 percent growth of the Latino population from 1990 to 2000.
Still, the percentage of Roman Catholics among Hispanics drops in the younger generations, from 74 percent of Latino immigrants to 72 percent among their children. The figure falls to 62 percent among the third generation, according to the study, which was funded by the Pew Charitable Trusts.
"We are seeing major demographic shifts taking place among second- and third-generation Latinos," Espinosa reports in the study's summary (a Spanish version is also available). "The percentage of Latino Protestants and other [non-Catholic] Christians simultaneously increases from less than one in six (15 percent) among the first generation to one in five (20 percent) and almost one in three (29 percent) among the second and third generations."
The generational shift echoes studies by Roman Catholic priest and sociologist Andrew Greeley. He reported in 1988 that one of seven Hispanics had left the U.S. Catholic Church in fewer than 25 years. As many as 600,000 Latinos may be leaving the Catholic fold yearly, warned Greeley. If such "hemorrhaging" continued, he said, half of all U.S. Hispanics would not be Catholic by 2013.
The HCAPL study concludes, "Were it not for the massive influx of largely Catholic immigrants arriving in the United States over the past decade, Greeley's predictions might have already come to pass."
Protestants and "other Christians"—which includes Mormons and Jehovah's Witnesses, among others—totaled 23 percent (8.1 million) of Hispanics. Of these, 7 million identify as Protestant. Of these Protestants, 6.2 million are evangelical or born again. These include 4.5 million Latinos who are members of Pentecostal or Charismatic denominations or claim to be Pentecostal, Charismatic, or Spirit-filled.
Espinosa has yet to tabulate final figures for Hispanic Mormons, Jehovah's Witnesses, and denominational affiliations. Significantly, 6 percent (2 million) of U.S. Latinos have no religious preference.
The findings on Protestant affiliation challenge those of Greeley. He had stated that almost half of all Latino Protestants belonged to "moderate or even liberal Protestant denominations," according to Espinosa. The HCAPL study found that just 14.8 percent (1.6 million) of all Latino Protestants affiliate with mainline denominations. And of those, 43 percent (more than 666,000) claim to be born again.
Adding all Protestant totals of born-again Latinos to the 6.6 Hispanic Catholics who identify themselves as born again (26 percent of Latino Catholics), there are 12.2 million Hispanic, born-again Christians in the United States. That is 37 percent of all Latinos. Of these, 9.2 million (28 percent) are Pentecostal or charismatic (22 percent of all Latino Catholics identify themselves as both born again and Pentecostal, charismatic, or Spirit-filled.).
The study notes that Catholic churches have retained some Hispanics through liberationist and activist Latino priests, youth programs, and outreach to the poor and immigrants. Also contributing are increased lay participation and growth in Catholic charismatic movements.
The total number of Latino non-Catholics is 10.6 million, or 30 percent of all U.S. Hispanics.
Espinosa says the HCAPL study was the largest bilingual survey in U.S. history on Latino religion and politics (Christianity Today.com will cover Hispanic political involvement next week). It included a random-sample telephone survey of 2,310 Latinos across the United States and Puerto Rico (2,060 excluding Puerto Rico, which is not included in the released figures).
Jesse Miranda of Alianza de Ministerios Evangelicos Nacionales (AMEN) and Virgilio Elizondo of the Mexican American Cultural Center directed the study. The Tomás Rivera Policy Institute conducted the telephone surveys from August 21 to October 31, 2000.
With surveys conducted in 2000, the study arrives at its 2002 figures based on census projections for last year.
Jeff M. Sellers is an associate editor of Christianity Today.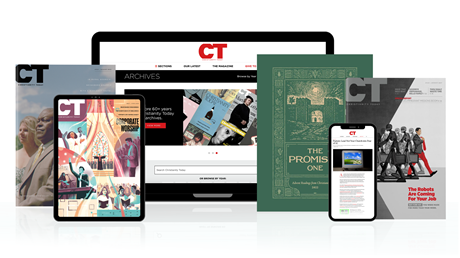 Subscribe to Christianity Today and get access to this article plus 65+ years of archives.
Home delivery of CT magazine
Complete access to articles on ChristianityToday.com
Over 120 years of magazine archives plus full access to all of CT's online archives
Subscribe Now
Despite Protestant Growth, Hispanic Catholicism Holds Steady in U.S.
Despite Protestant Growth, Hispanic Catholicism ...