In the foreword to his 1986 book, Amusing Ourselves to Death, Neil Postman suggested that the culture Aldous Huxley envisioned in Brave New World had become reality.
"As [Huxley] saw it, people will come to love their oppression [and] to adore the technologies that undo their capacities to think," Postman wrote. "[What he] feared was that there would be no reason to ban a book, for there would be no one who wanted to read one."
Postman argued that entertainment technologies had changed public discourse. As in Brave New World, Postman feared that an overload of information reduced culture to passivity and that truth was lost in irrelevance.
In the new book Still Bored in a Culture of Entertainment (InterVarsity Press), author Richard Winter says that the same cultural occurrence has "seduced and brainwashed" people away from God.
Christianity Today assistant online editor Todd Hertz spoke with Winter, a professor of practical theology at Covenant Seminary, about how technology and exciting entertainment have created what he calls a "deadness of soul."
What were you seeing in culture that you wanted to address?
Everywhere I looked, I saw people using electronic entertainment. My children come home at night with not just one video, but two or three. They also spend hours on end playing computer games with their friends. I began to wonder what effect this was having on them.
I explored the literature on boredom and came across this idea that overstimulation can lead to boredom as much as understimulation. People tend to lose the ability to develop their imagination and creativity because they're so dependent on input instead of producing something themselves.
In her book Boredom: The Literary History of a State of Mind, Patricia Spack ...
1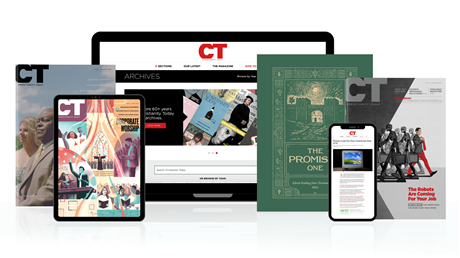 Find hope and historical insight. For a limited time, explore 60+ years of CT archives for free!
Daily devotions from Timothy Dalrymple during this pandemic.
Hundreds of theology and spiritual formation classics from Philip Yancey, Elisabeth Elliot, John Stott, and more.
Thought journalism that inspires you to think more deeply about your faith.
Is God Exciting Enough?
Is God Exciting Enough?