This article originally appeared in the June 24, 1991 issue of Christianity Today.
We will never succeed in changing our nation's abortion policies and practice until we change the language of the debate. Rhetoric is the stuff that our private and public lives are made of. The words we use, the way we talk, the stories we tell will ultimately determine what we believe and what we do.
Proponents of abortion have succeeded in selling their version of the moral context for the debate. In voicing their positions, they have repeatedly used moral terms such as compassion, freedom, and choice, so that these words have become part of a shared public vocabulary, to the point where their rhetoric appeared generously-"fundamental right to choose" and "freedom to choose"-in the wording of Justice Harry Blackmun's opinion in Roe v. Wade back in 1973.
It is time for prolife advocates to understand the power of words and to go on the offensive. We have got to make our appeal for life, not just to the courts and legislatures, but to the hearts and minds of the American people. We have got to reach that 60 percent in the middle, those who are either uninformed, misinformed, unmoved, or undecided.
We are taking part in a great historic battle—a cultural battle—a social war to define what America is and what human life is as we enter the next millennium. And this battle is being fought not just with legislation and legal argumentation, but with words flowing to and from the public at large.
Reclaiming an ancient art
Understanding the power of words is nothing new. In the fifth century B.C., the Greek philosopher Democritus taught that "word is a shadow of deed." Plato said the same thing, only negatively, "False words are not only evil in themselves, ...
1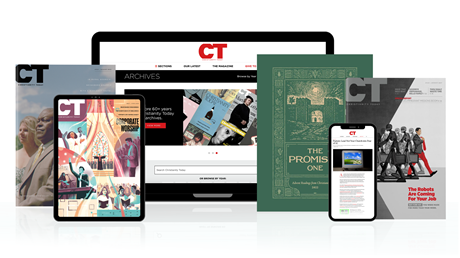 Subscribe to Christianity Today and get access to this article plus 65+ years of archives.
Home delivery of CT magazine
Complete access to articles on ChristianityToday.com
Over 120 years of magazine archives plus full access to all of CT's online archives
Subscribe Now
You Say Choice, I Say Murder
You Say Choice, I Say Murder